Veronica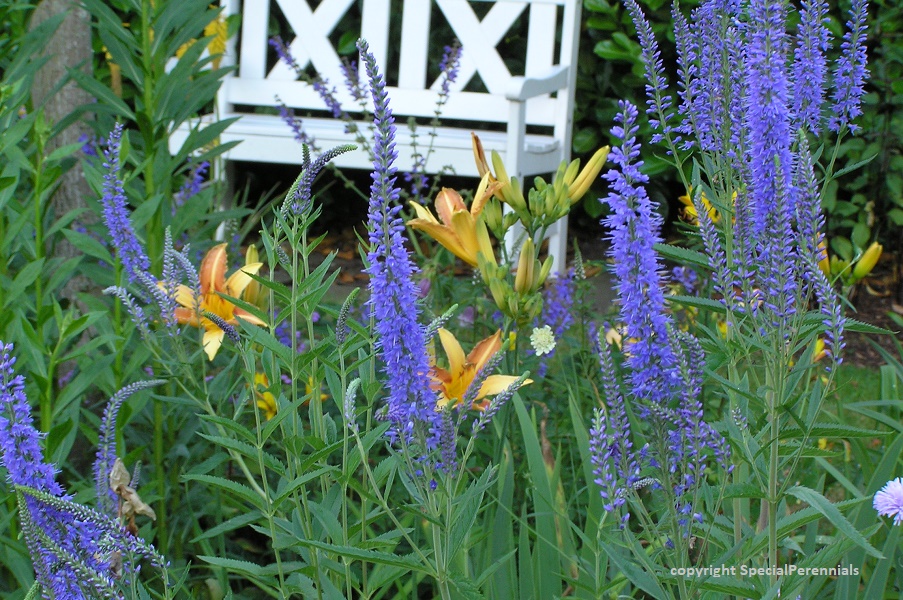 Common name: Speedwell
Plants with lovely spires of blue or white flowers early in summer. Not fussy about soil type but on the whole prefer soil that isn't bone dry. They grow in sun or partial shade.
Propagation is by division and we find this is most successful in early spring.
Good for bees and butterflies.
They make long lasting cut flowers.
A member of the Plantaginaceae family.
Brilliant Bee plant.
Veronica gentianoides Tissington White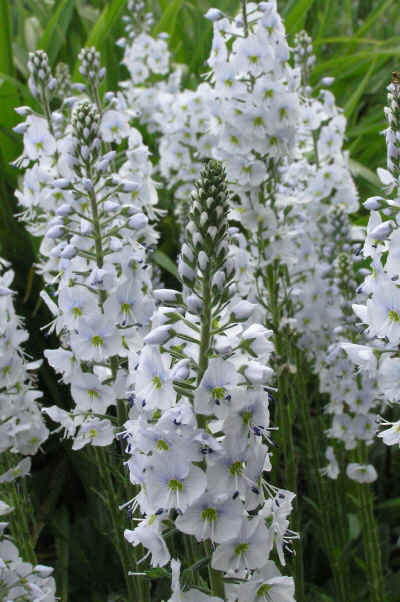 The (nearly) pure white form of this lovely plant that arose in the Derbyshire village of Tissington. We met the Granddaughter of the man who discovered the plant. She told us her Grandfather always intended that the plant should be called "Tissington Spire" but the nursery he gave it to ignored him and named it Tissington White. Height and flowering times are the same as the basic species.
Flowers are white with blue veins.
Price £5.00 (9cm pot) order now for spring delivery
Veronica longifolia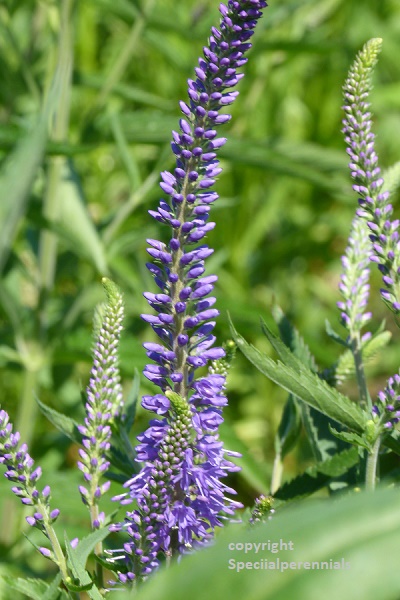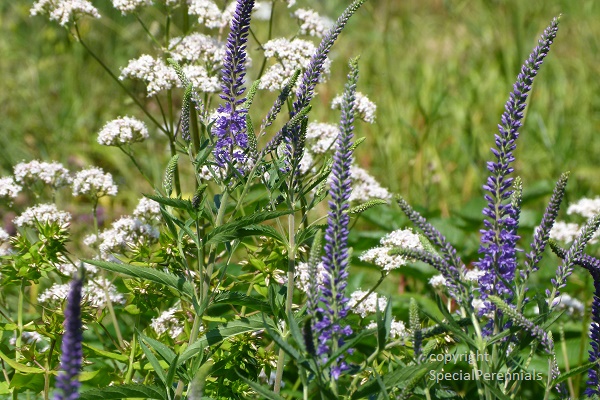 Tall spires of deep blue flowers on tough, easy to grow plants. About 3ft / 90cm tall
Price £4.50 (9cm pot) order now for spring delivery
Veronica Pink Damask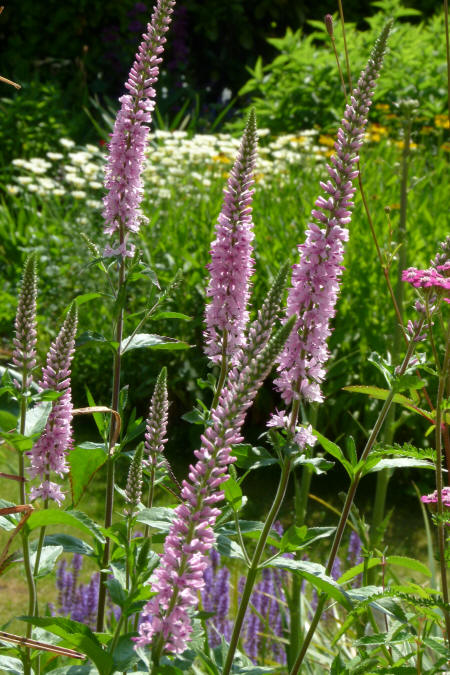 About 2ft tall with pale pink flowers with deeper coloured centres. Needs a soil with some moisture to do best.
Price £4.50 (9cm pot)