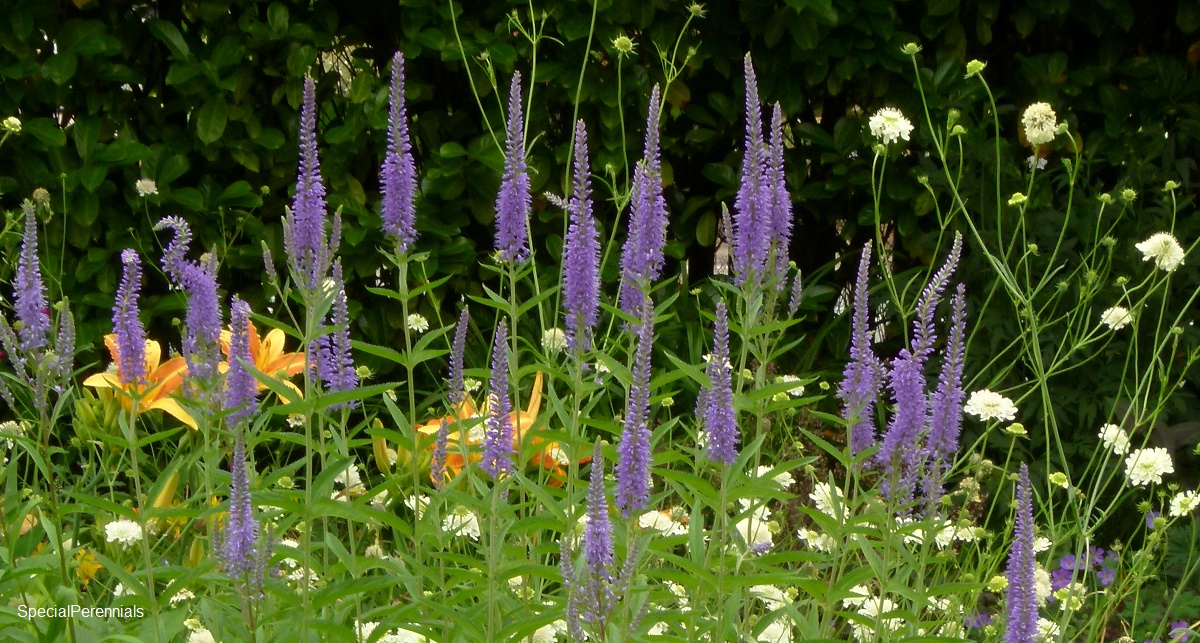 The true-blue of Veronica longfolia adds strong verticals with Scabiosa ochraleuca dancing through their spires
Veronica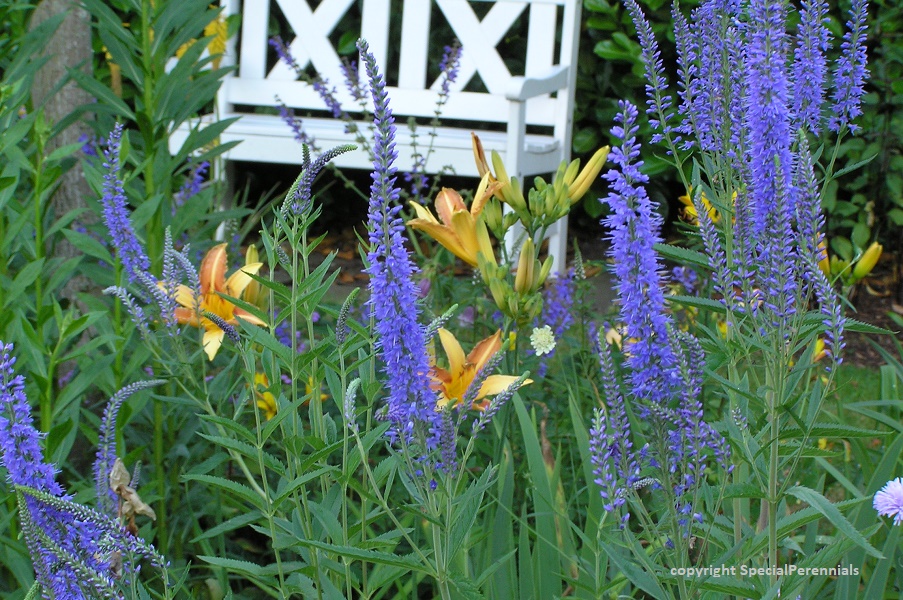 Common name: Speedwell
Plants with lovely spires of blue or white flowers early in summer. Not fussy about soil type but on the whole prefer soil that isn't bone dry. Some varieties love shade and others are best in sun - see descriptions.
Propagation is by division and we find this is most successful in early spring. Some varieties will self seed.
Excellent for bees and butterflies.
They make long lasting cut flowers.
A member of the Plantaginaceae family.
Brilliant Bee plant.
Veronica longifolia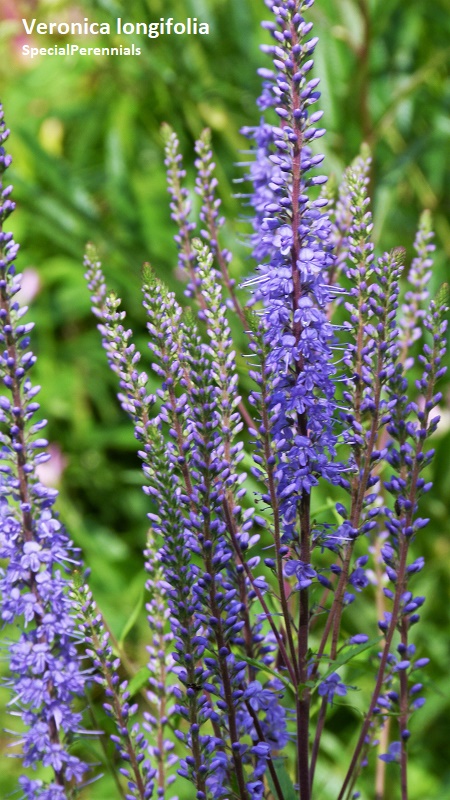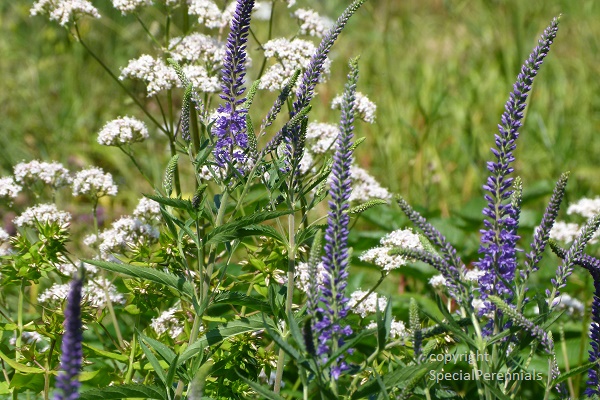 Tall spires of deep blue flowers on tough, easy to grow plants. About 3ft / 90cm tall - they may need light staking if grown on their own. In amongst other plants that give them support they stand up well. Flowers profusely and for a long time in summer - late June through to the start of September.
This variety does best in a sunny spot and copes well with dry conditions. It will self seed if not dead headed but not to excess. Occasionally produces white flowered seedlings.
Price £6.00 (9cm pot)
Veronica Pink Damask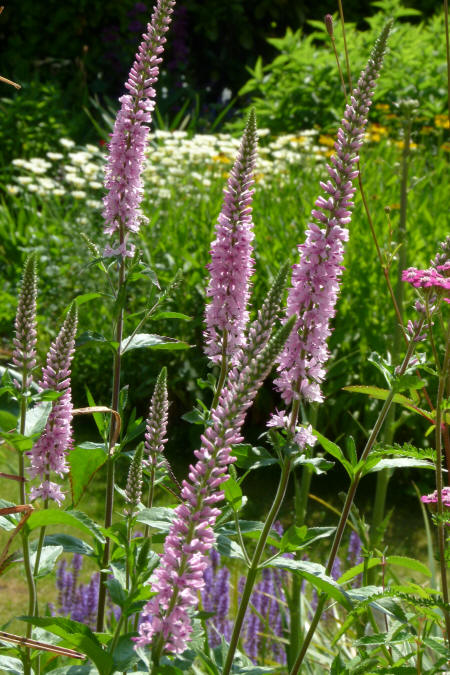 About 2ft/ 60cm tall with pale pink flowers with deeper coloured stamen. Grows fine in dry conditions but would love a moist soil better. Sun or light shade. Flowers from June to August. Can be prone to mildew in pots but fine in the garden.
SOLD OUT