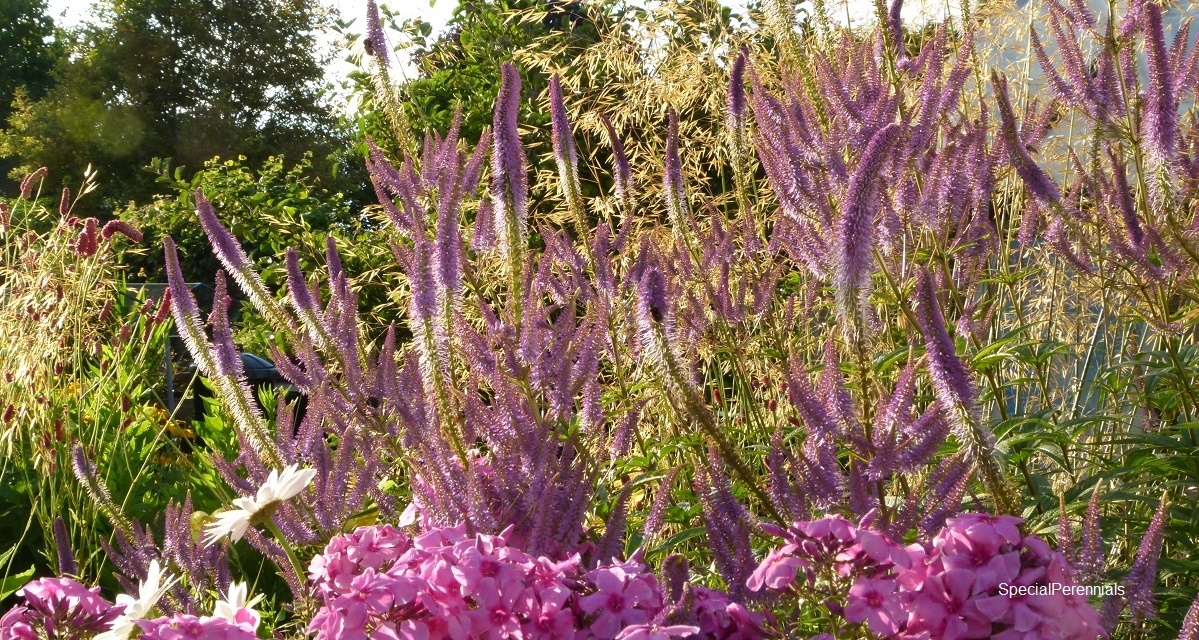 Veronicastrum Fascination assocates well with Giant Spanish Oat (Stipa gigantea). Phlox Flamingo adds a splash of colour
Veronicastrum
Common Name: Culver's Root
The various species hale from Siberia (sibiricums) and North America (virginicums). They were formally known as Veronicas but have some marked differences in flower shape and leaf configuration. They are completely hardy (Zone 3) and don't seem to have any particular pests or diseases.
The virginicums are taller, branching and have onderfully architectural profiles. The sibericums are shorter and more regimented and less branching. They associate well with grasses like Stipa gigantea and Miscanthus and once they clump up make idea spot plants to give height and grace to a border. Alternatively plant in drifts in naturalistic plantings.
The central flower opens first, followed by the multiple stems clustering around the leave nodes along the stem giving a fairly long flowering time. Later flowering ones like Fascination can be left uncut through the early winter as their structure remains. We tend to cut earlier ones down once the leaves start to brown.
The virginicums do need staking. We find 3 or 4 canes and a corral of string is sufficient to hold them up and doesn't stop them moving in the breeze.
They will grow well in a woodland setting and also in full sun, provided the soil can hold some moisture: a heavy load of compost at planting time and regular mulches is the answer for sandy soils like ours. In times of drought a drench every week is much appreciated.
They spread slowly at the roots and prefer a moisture retentive but not wet soil.
A brilliant bee and butterfly plant. We watch bumbles visiting a large clump of Lavender Tower well into dusk in mid-summer.
Propagation is by division and we find this is most successful in early spring. Species can be grown from seed.
A member of the Plantaginaceae family.
Veronicastrum Fascination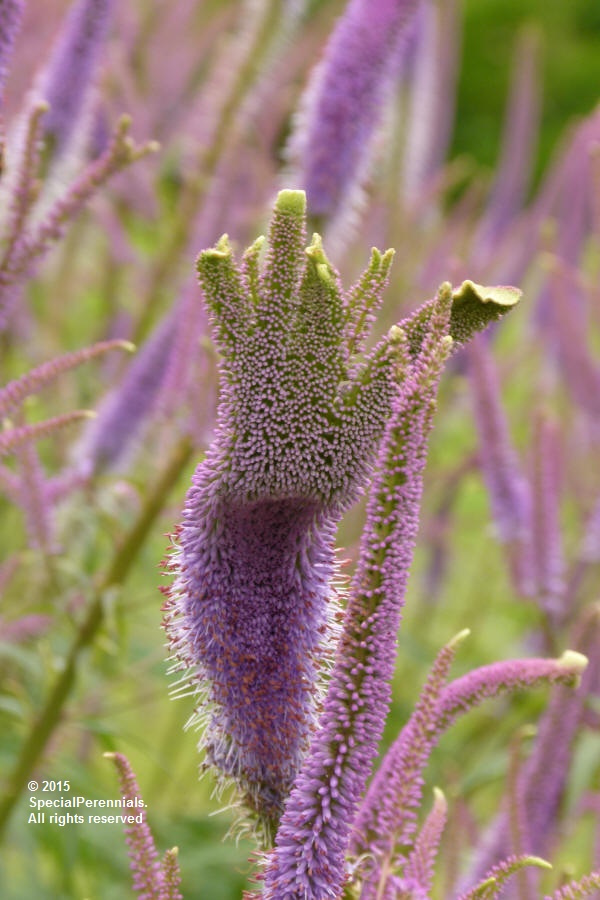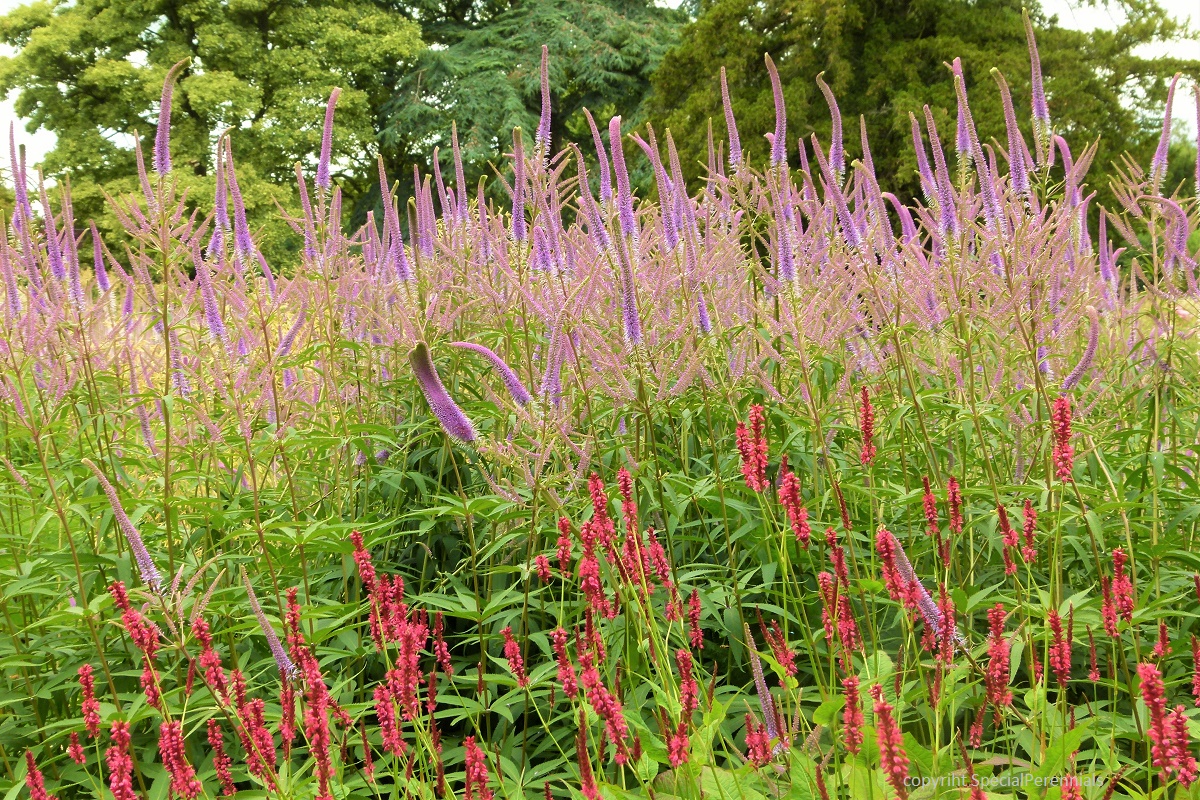 About 5-6ft / 150-180cm tall with purple-pink flowers. The name derives from the plants predisposition to "fasciate", making extended, flattened flower heads in weird shapes. Flowering from late July to late September.
Veronicastrum Lavender Tower (Lavendelturm)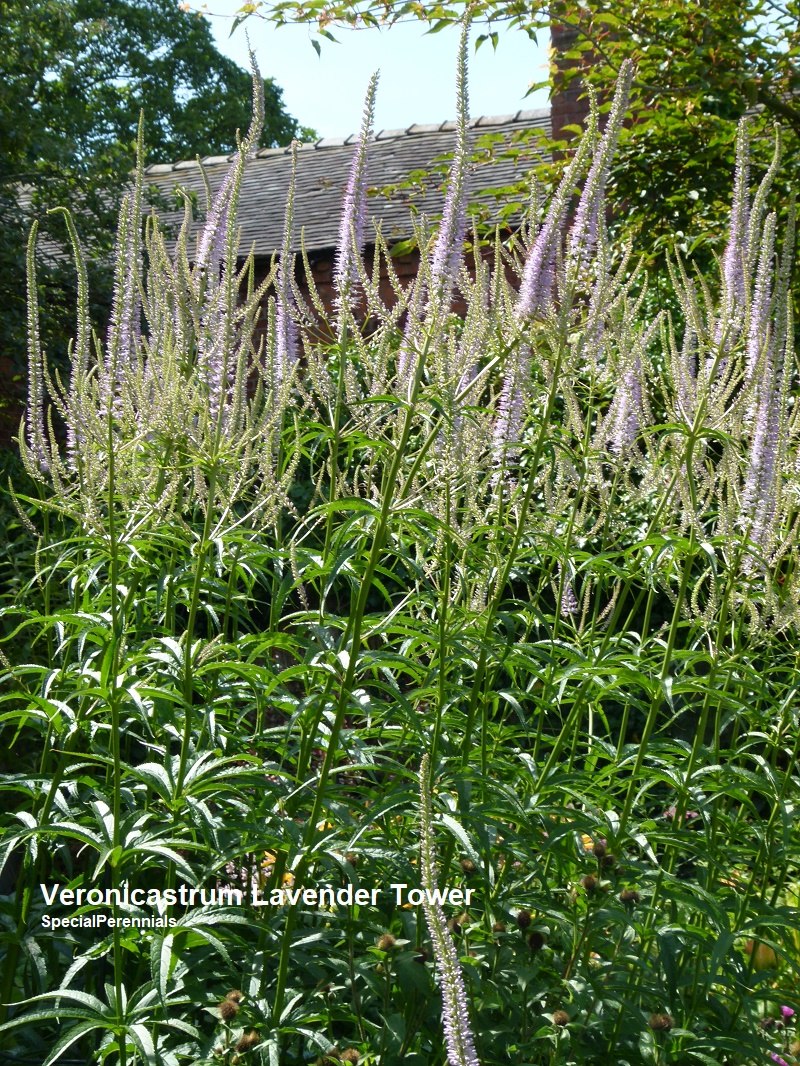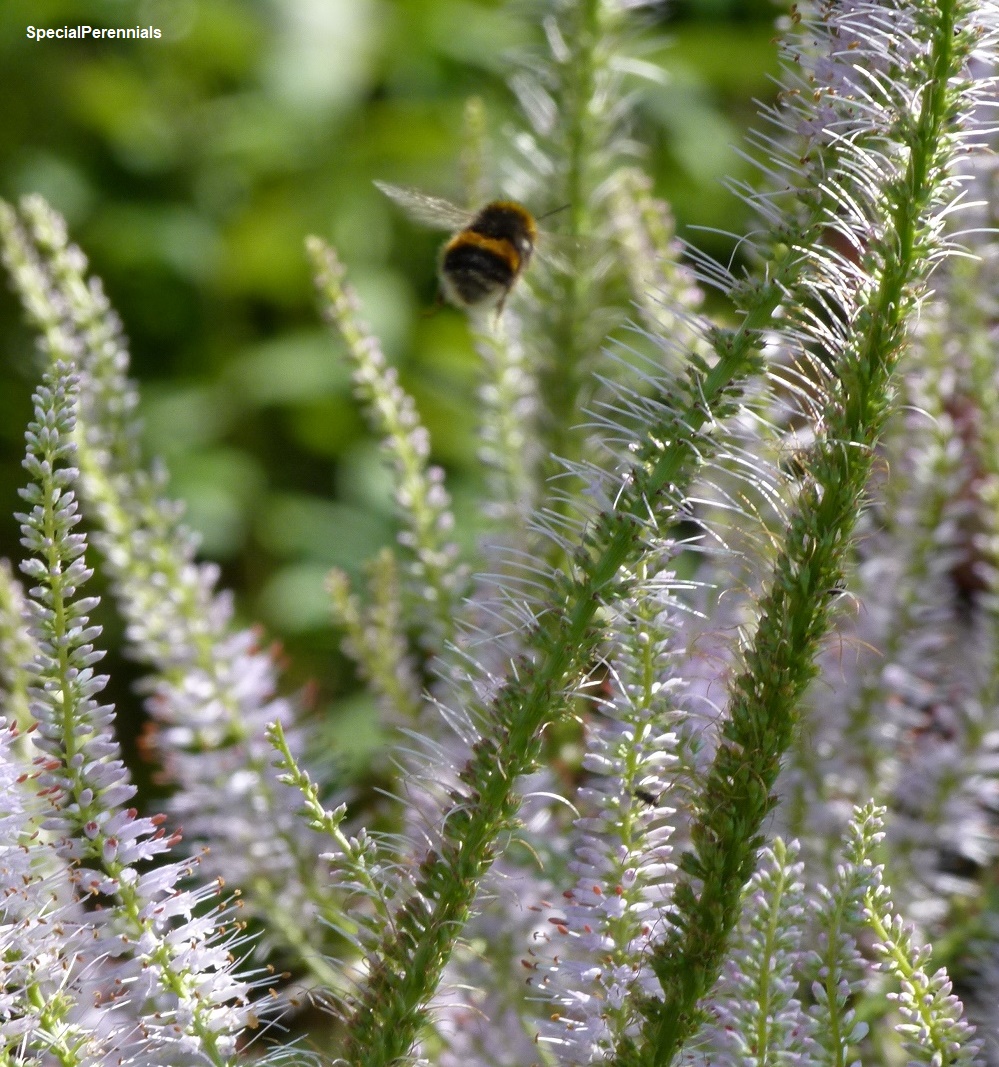 Very tall 5-6ft / 150-180cm tall with pale lavender flowers. A lovely airy, elegant plant. Flowering from June to August.
RHS Award of Garden Merit
Veronicastrum virginicum Album Coming Later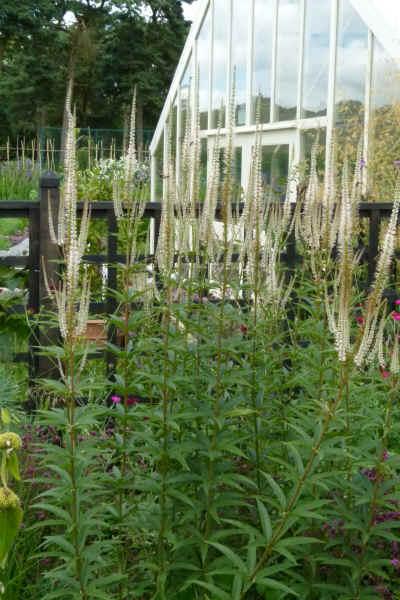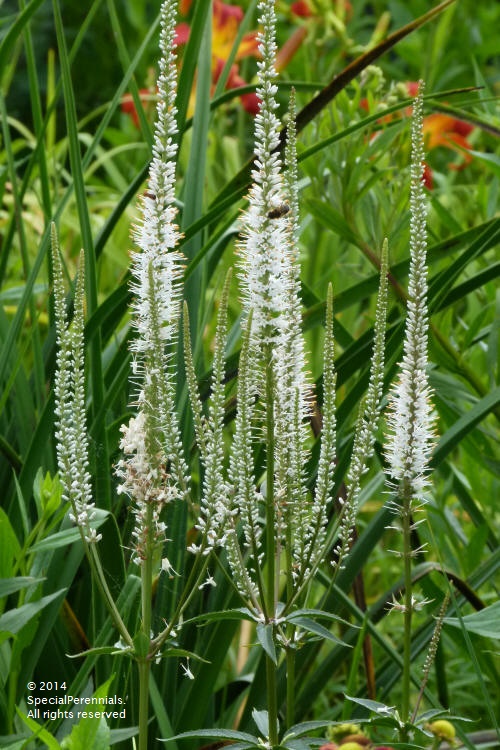 Bronzed stems and deep green eaves and spires of white flowers. 4-5ft.
RHS Award of Garden Merit