July 2019
July 31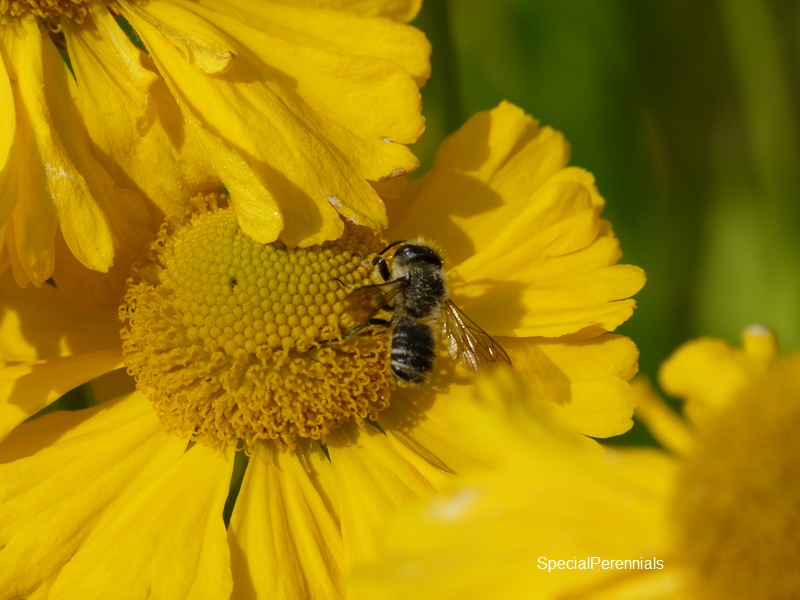 Seeing a bees-eye view of a helenium flower reveals that the cone is made up of hundreds of mini-florets, each providing a fresh supply of pollen and nectar.
People ask which helenium is best for bees? The simple answer is they are all (with the exception of one sterile double) brilliant for bees and all get visited.
July 30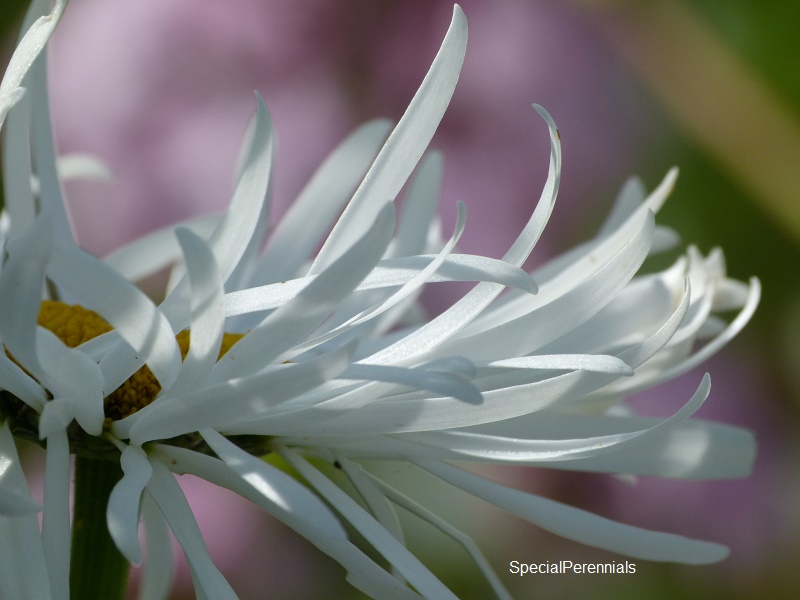 Leucanthemums (Shasta Daisy) are looking great en masse and a close up reveals the delicate, if unruly, beauty of our own introduction "Bad Hair Day".
July 29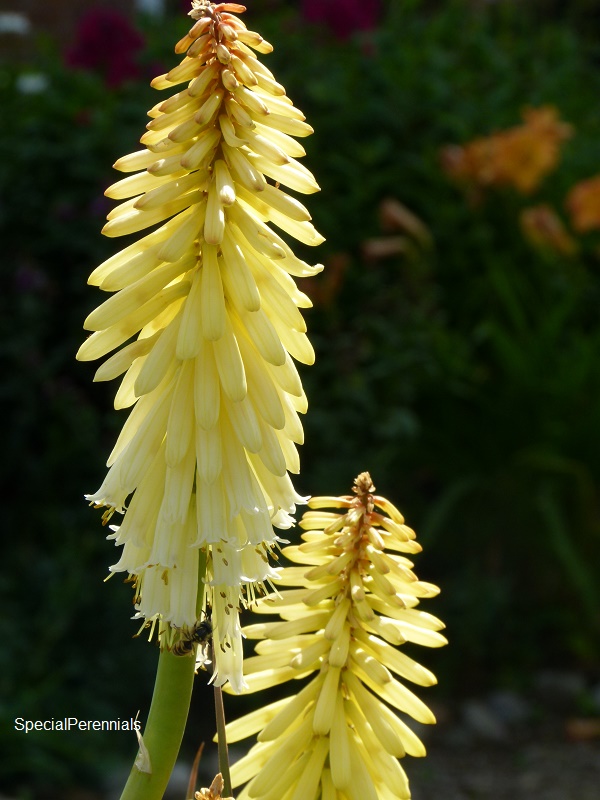 Always nice to get a new purchase from a Plant Hunters' Fair - this is Kniphofia Moonstone and he is now gracing our long border.
July 28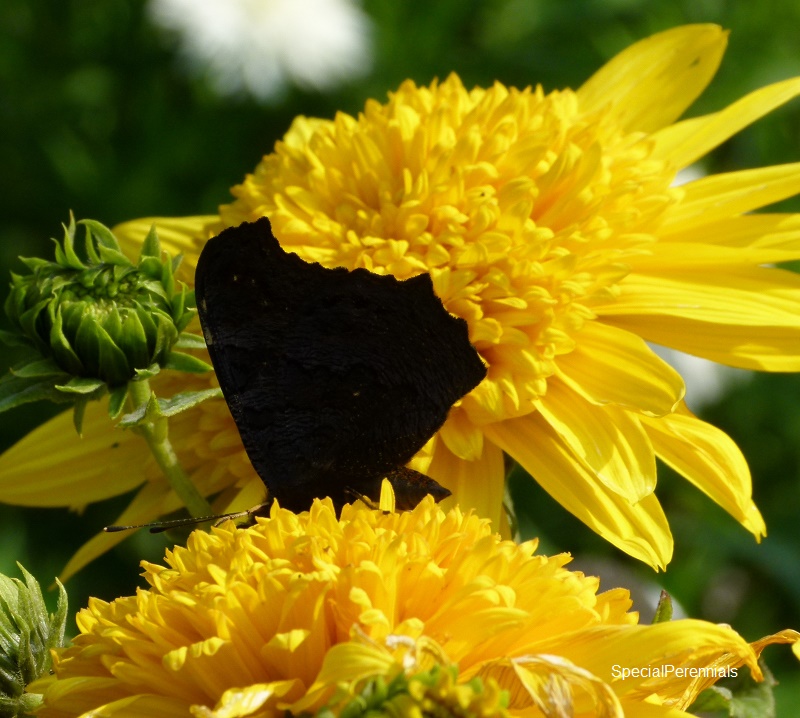 Peacock butterflies are eye-catchingly beautiful when they open their wings but black and jaggedy-outlined to hide with them closed. The flower is Helianthus Happy Days.
July 27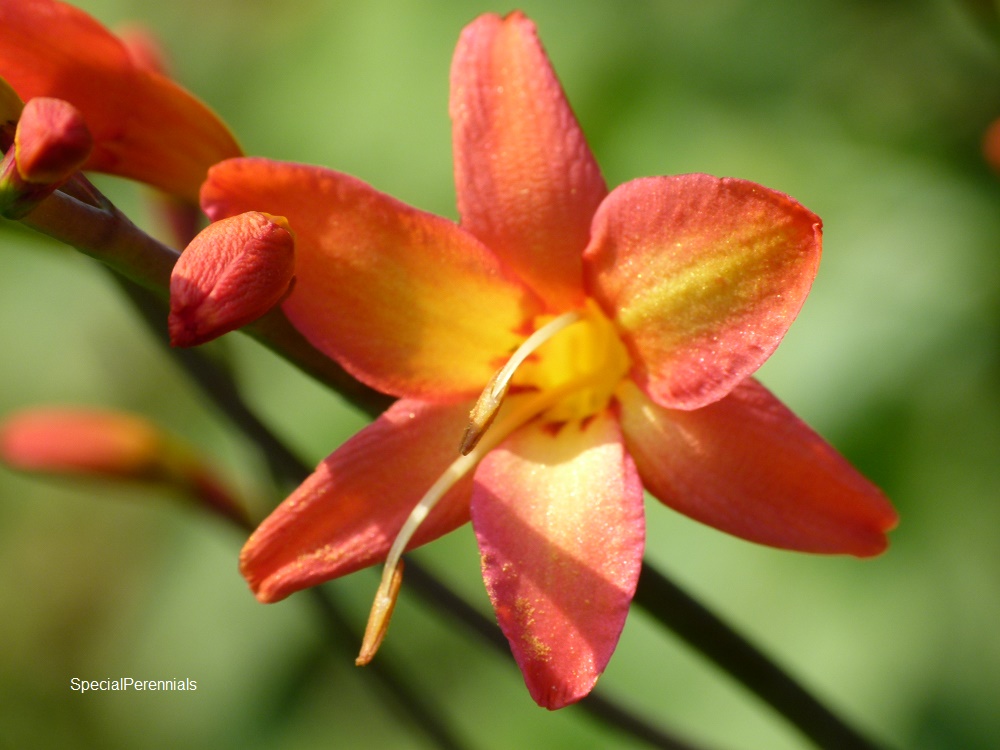 Crocosmias are great survivors and this one clung on as a single corm in our front garden, label lost and therefore unnamed. Rescued and planted in better soil he is now flowering well and we think he must be "Goldfinch" which we vaguely recall buying many years ago.
July 26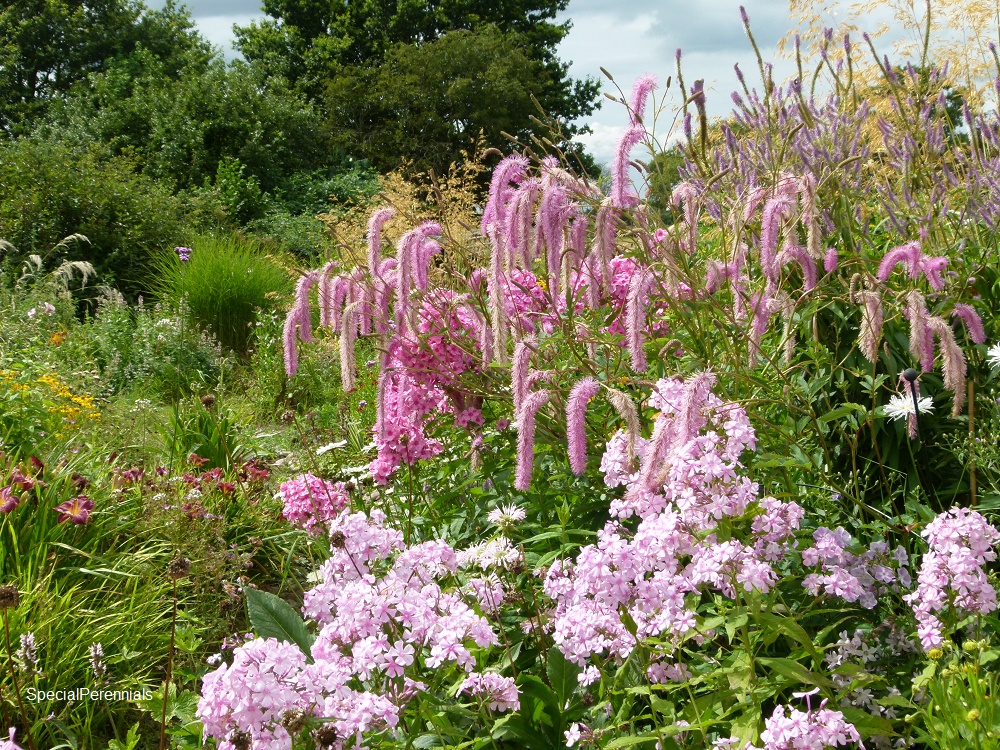 Our "greenhouse" bed is certainly in the pink at the moment! So called because it flanks our small (14ft / 3.5m) greenhouse, this is a long teardrop shaped bed that runs east-west and gets sun for most of the day in summer. It is slightly raised and slopes to the south so it is really too well drained but most sun-living plants do well. Foreground: Phlox Discovery is early flowering but this year slightly later than usual so she is still at her peak Mid-ground: Sanguisorba Lilac Squirrel - taller than usual - about 4ft 6in / 135cm and for once needing support from a couple of stakes and hoops. Behind is Veronicastrum Fascination and than the oaty stems of Stipa gigantea. The day lily to the left is in the centre bed of our back garden and is called Grape Magic.
July 25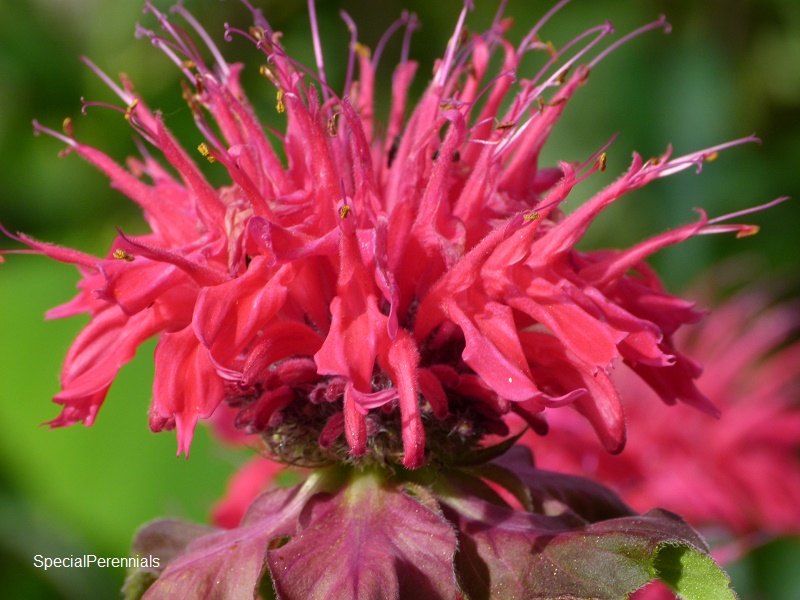 I often get asked why Monardas die off in some gardens. It's often assumed that it's dry soils that cause them to die. But on our dry sand they thrive provided I remember to feed richly and often, and replant in compost-enriched ground every few years. Most garden cultivars are from the species didyma sometimes hydridised with fistulosa which give hairy leaves, mildew resistance and drought tolerance. Like many North American plants they dislike being soggy in winter so a draining composty soil is best. I wouldn't mulch in winter as this smoothers the creeping stems with a soggy blanket. There are some semi-hardy species like citriodora that might not make it through even a mild UK winter.
July 24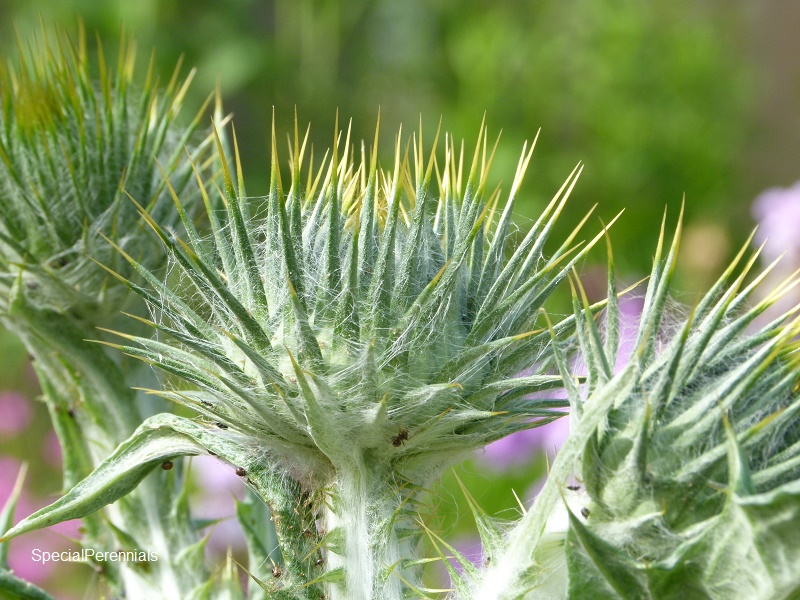 Onopordum acanthium sowed itself right on the edge of a gravel path last year and this year he is becoming a thorn in my side, literally, every time I brush past him!
These are biennials that make a low rosette of silvery-white, prickly leaves in year one and then produce a much-branched, 6ft/180cm plus flowering stem in year two. The seed must have been in the ground for around 10 years waiting to germinate. The dark dots are aphid being tended by ants but the main attack has been repelled by a single ladybird in the last few days. This year a tent-making caterpillar has had a go at a few of the leaves as well.
July 4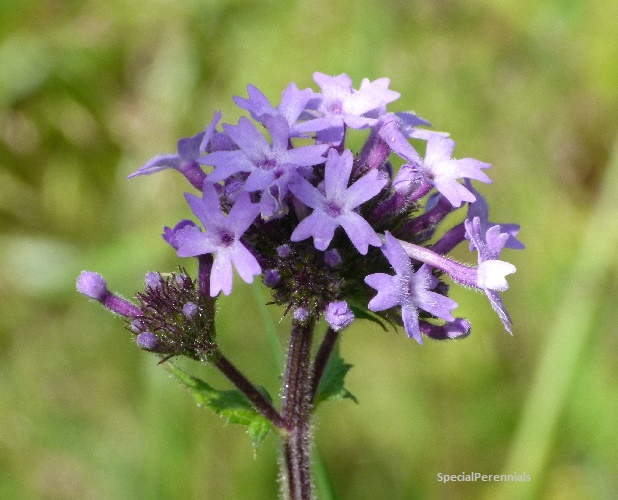 Verbena corymbosa creeps its long trailing stems around the border sending up short stems with heads of violet flowers. Hardy in good drainage. Now called Glandularia corymbosa