August 2020
If you want to join in the conversation or ask questions please join us on Facebook or Twitter
August 20: Three Favourite Tall Heleniums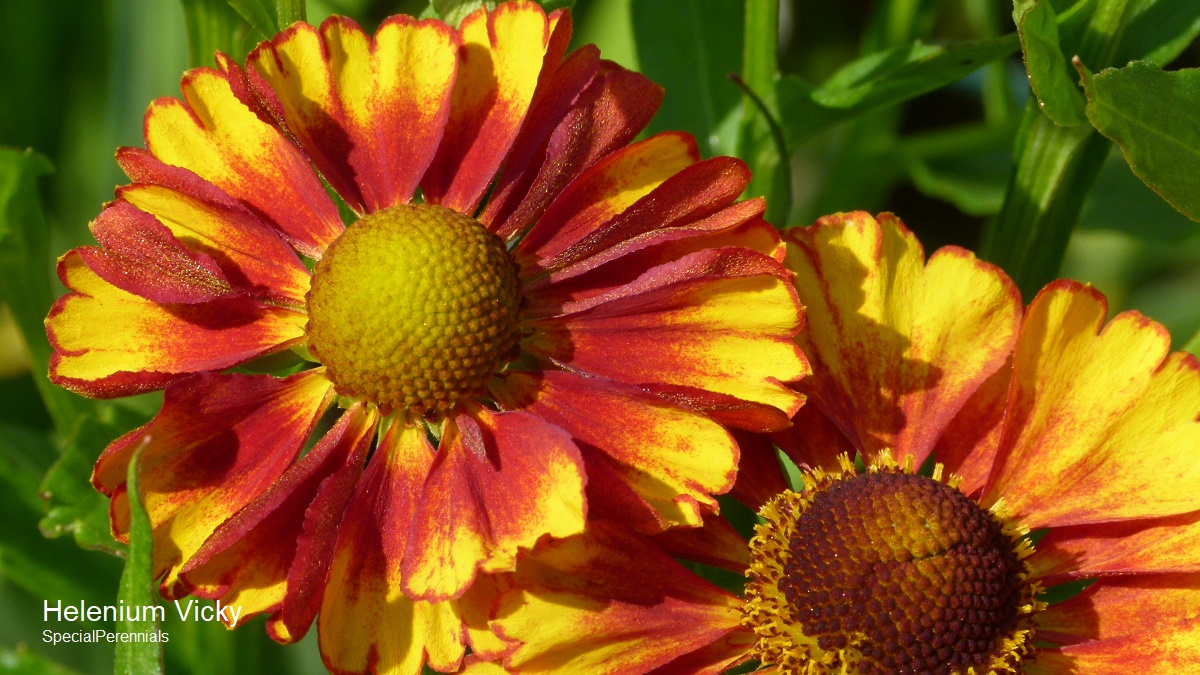 Tall heleniums are at their flowering peak now and here's 3 of my favourites. "Vicky" is 5ft / 150cm tall and has lovely red and gold petals with a fetching picotee edge. Unfortunately the big plant wholesalers have mixed her up with another helenium called "Can Can" which is totally different. "Rauchtopas" is very slightly shorter with upswept petals that are apricot on top and orange underneath creating a very beautiful effect flowering at eye height. "Kanaria" is an old variety with lemon yellow petals and cones and although rather plain compared to the other two stills holds a charm and presence in the border all of its own.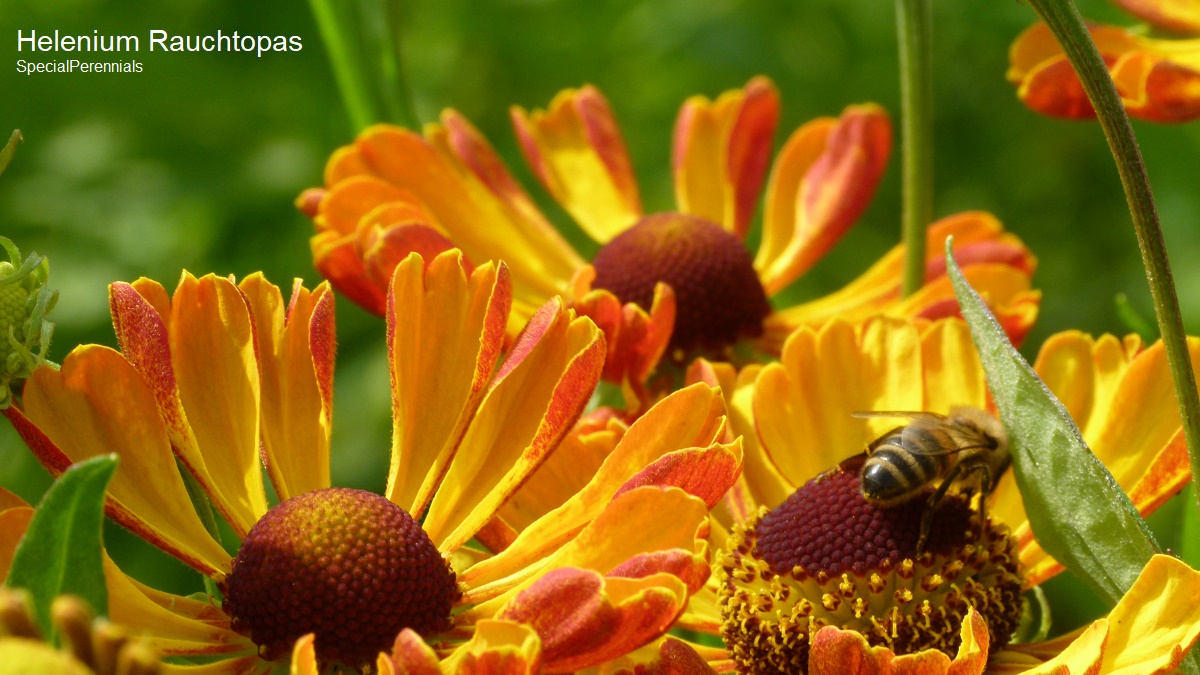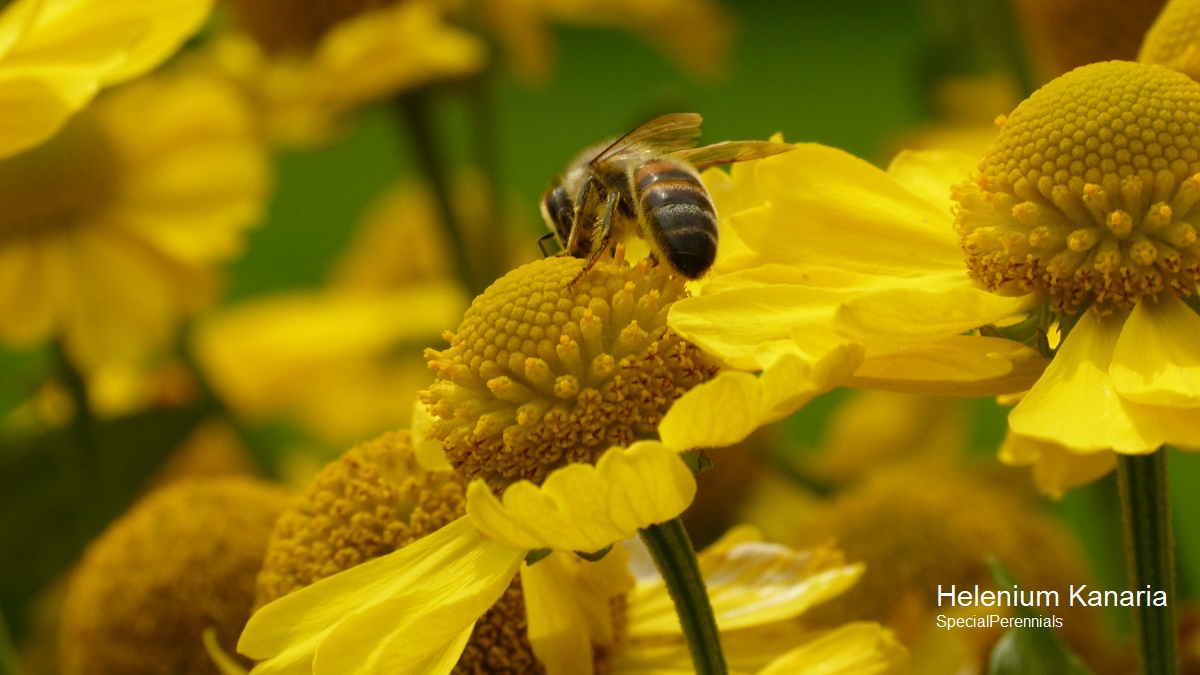 August 15: Rudbeckia Goldsturm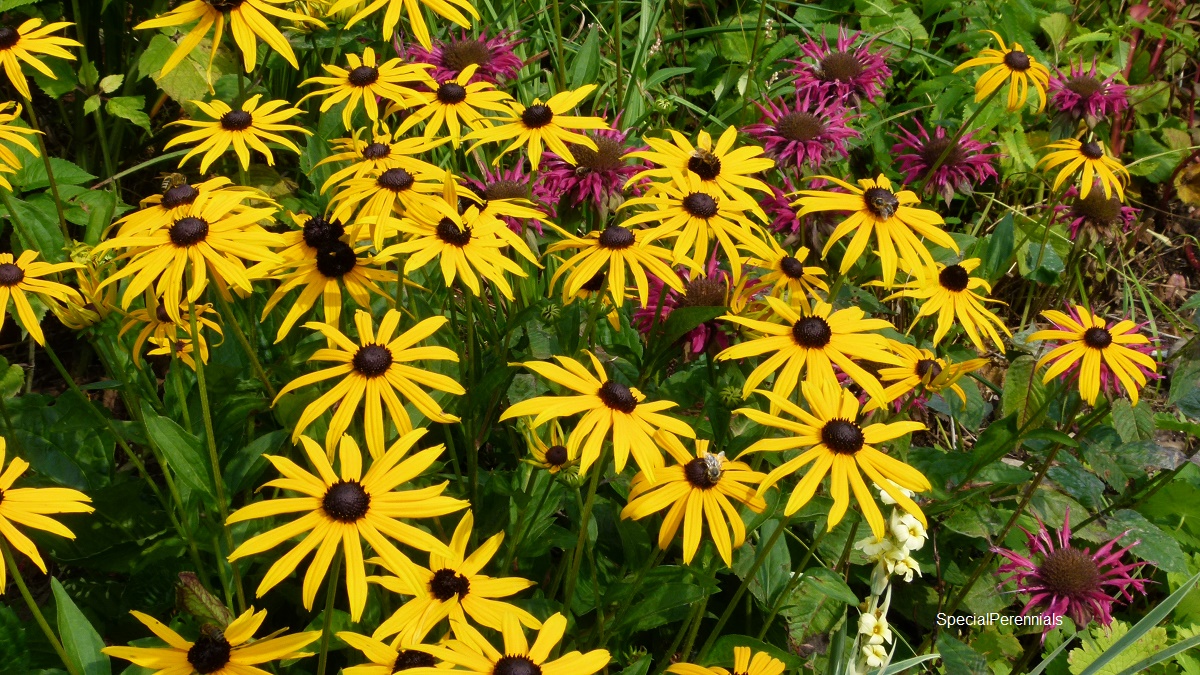 I love Rudbeckias in August with their yellow petals and bold dark cones. Goldsturm (meaning Gold Storm) is one of the shorter varieties and slightly earlier to flower than others at about 1ft 6in – 2ft / 45-60cm tall. Flowering will continue into October.
It spreads at ground level forming good sized clumps quite quickly. This makes it easy to divide in spring and start new clumps or share with friends and neighbours. Early spring is the ideal time to divide late blooming plants.
Rudbeckias always respond to a rich soil and will tend to dwindle if kept hungry.
Like most daisy flowers (members of the Aster family) they are favourites with bees and butterflies and the seed heads are loved by goldfinches in winter. The gaunt stems look good in early winter, so I don't cut back until well after Christmas.
Rudbeckias are one of two plants commonly called coneflowers; the other is the closely related Echinacea.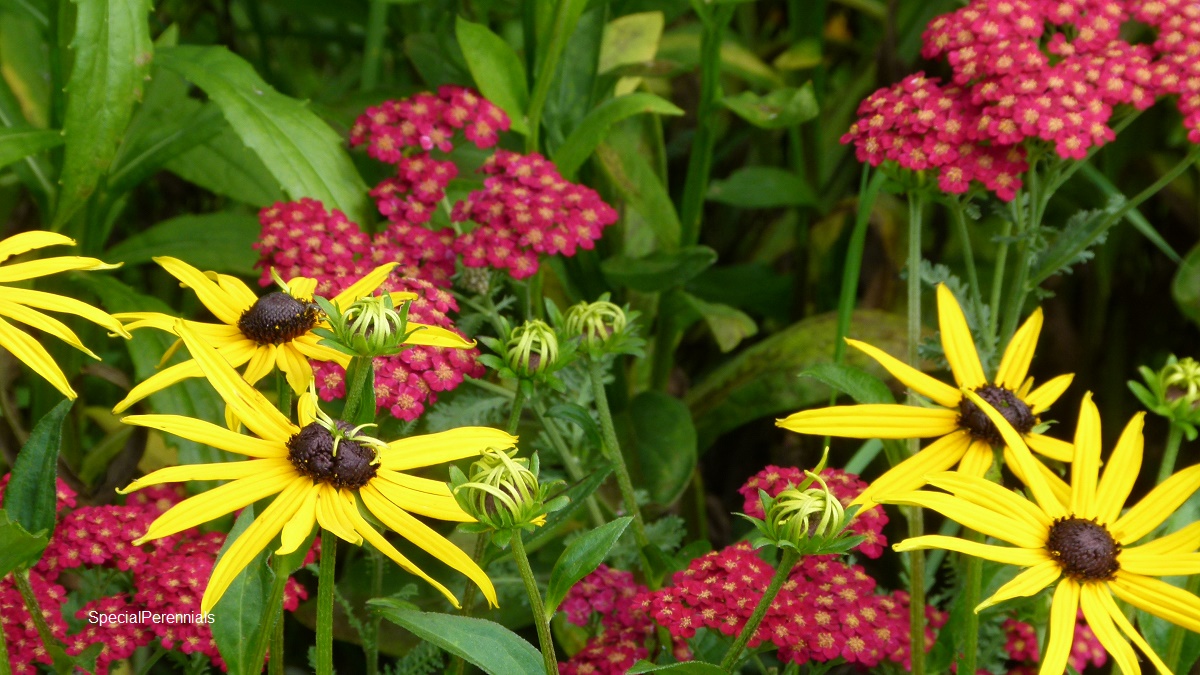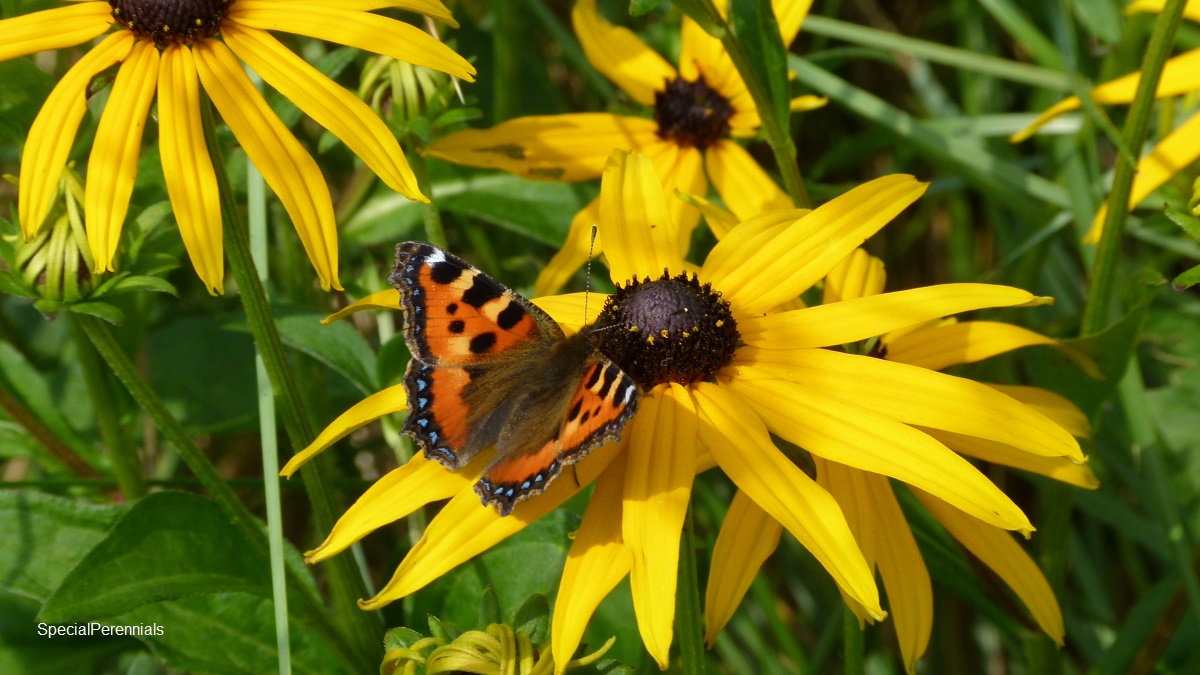 August 14: A Soft Spot for Phlox
It's been a really good year for Phlox paniculata (border phlox) with rain and sun in ideal quantities through the summer. We grow lots of varieties but I have a soft spot for the pink-eyed, white ones. Most aren't truly white; the pink bleeds into the white, or they are very pale pink when compared to pure white.
Here's some favourites in flower now.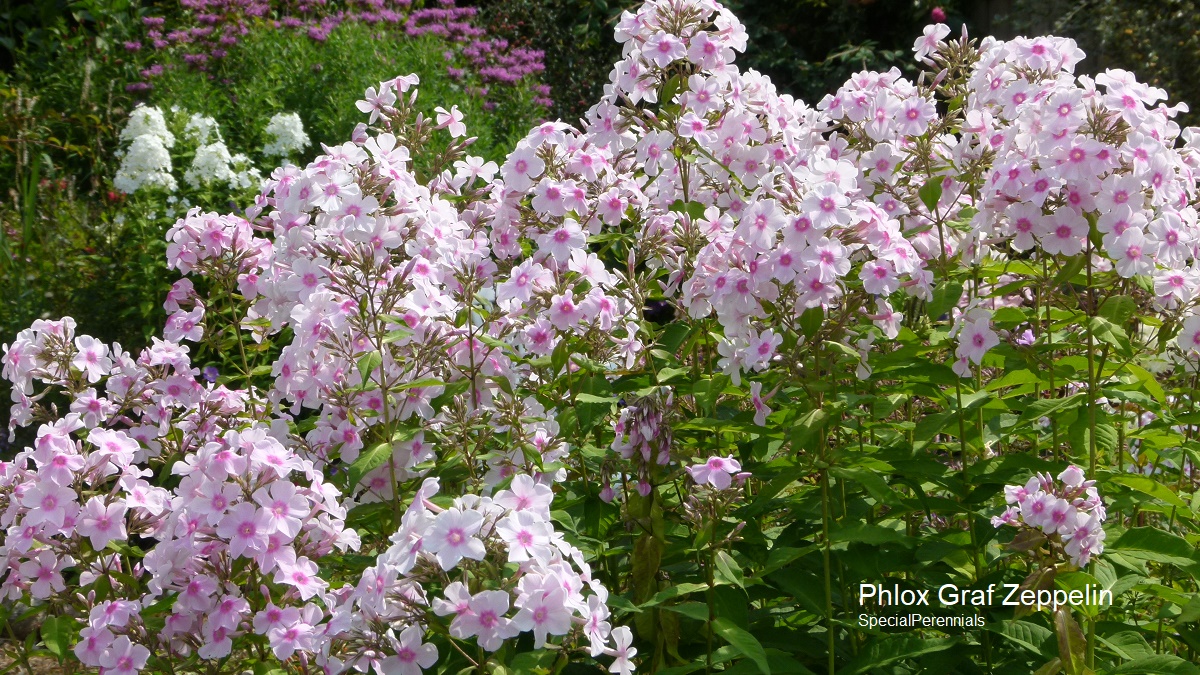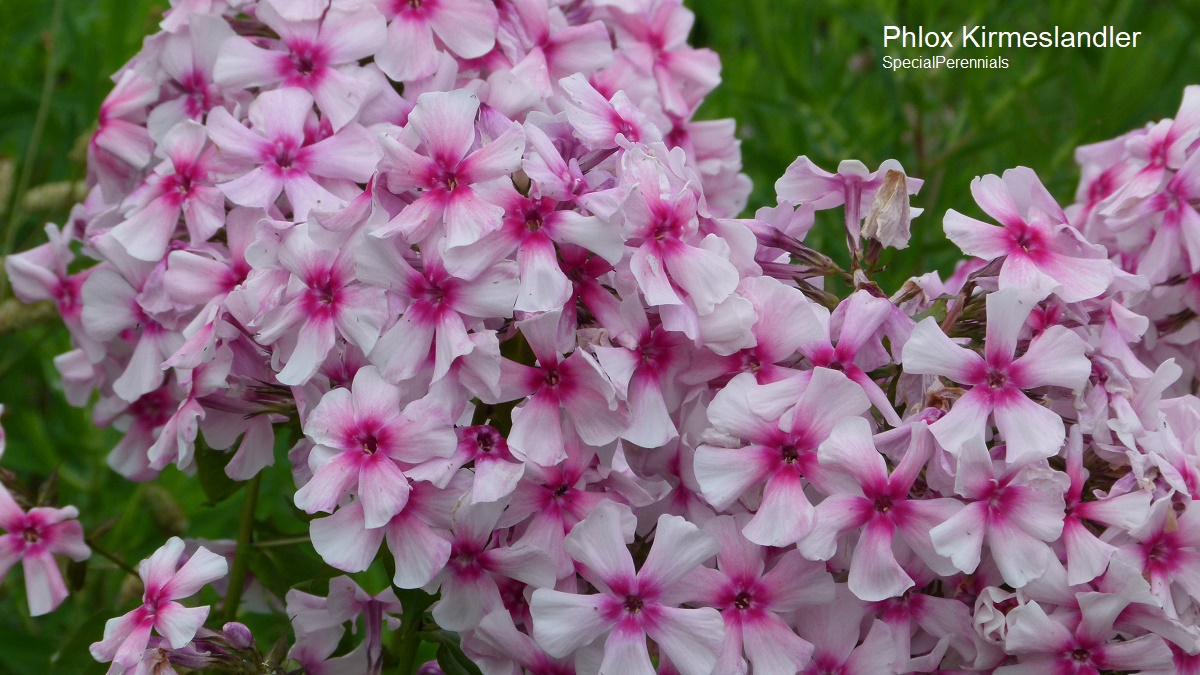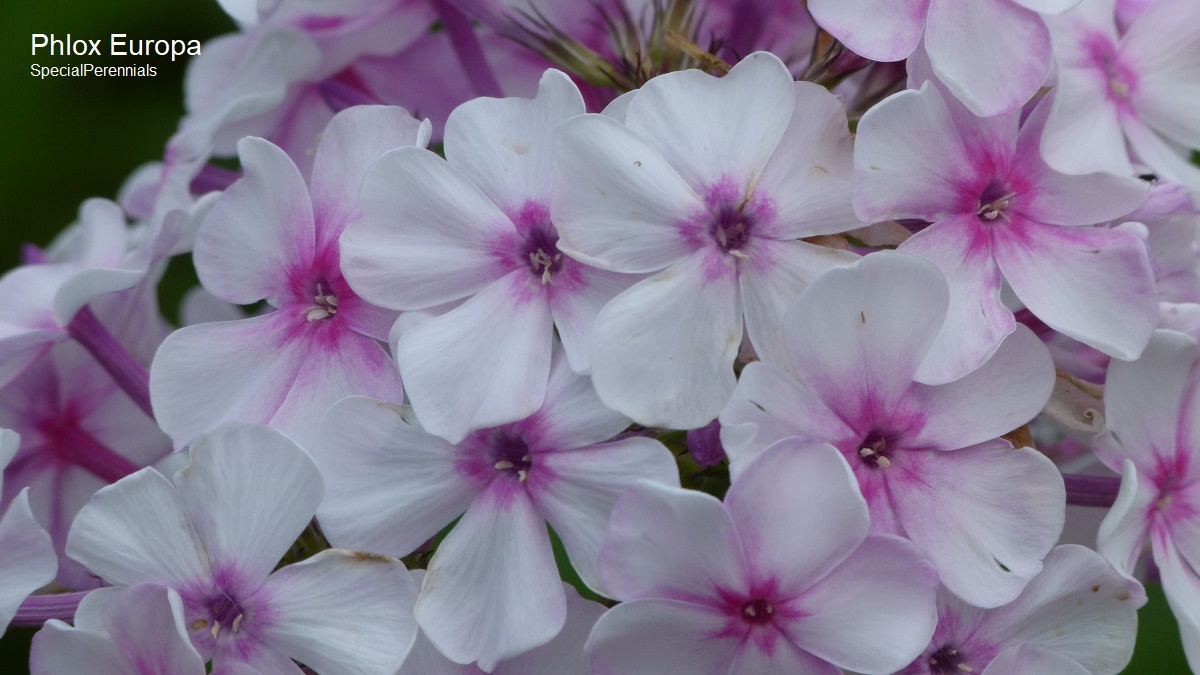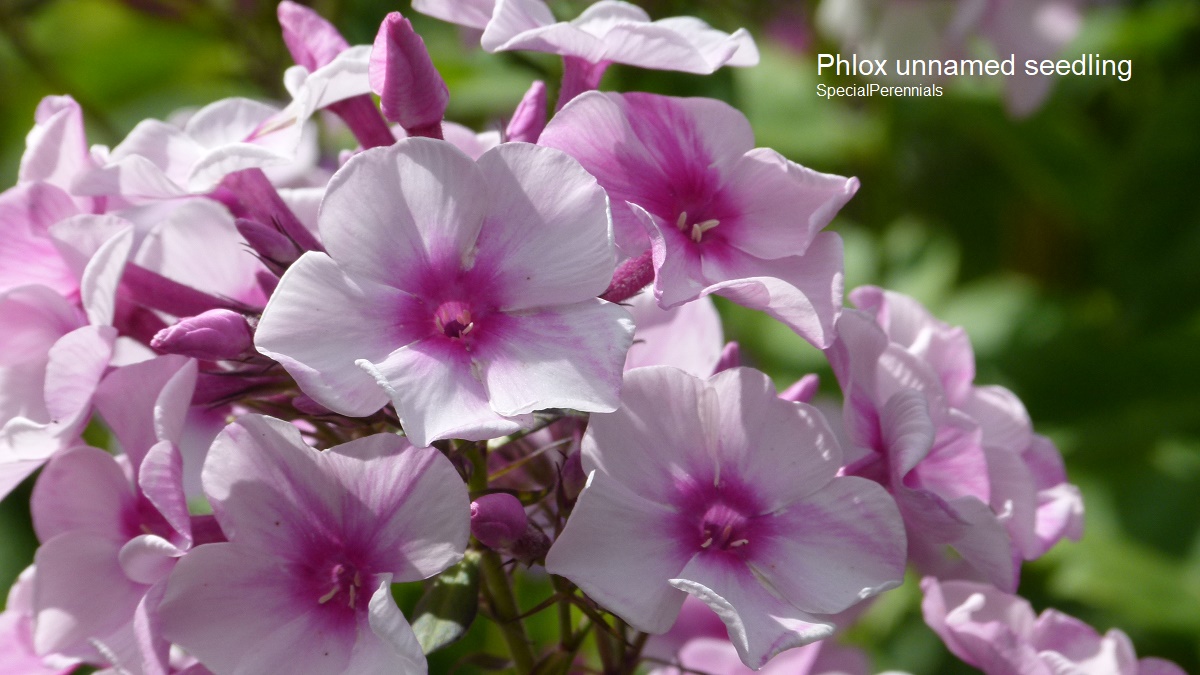 August 13: Eryngium planum - the place to bee
Eryngiums (Sea Hollies) do very well for us in our free-draining soil and largely shrug off drought and lack of food that results.
Bees, butterflies and hoverflies just love them and goldfinches will feast on the seeds in winter.
Whilst they get on with poor conditions they would prefer watering in summer and perform far better if kept from drying out.
There are a number of ways to propagate. Plants will self seed, particularly in gravel or cracks in paving and should be potted up when quite young. We've found that sowing last summer's seed in March in a gritty compost and leaving outdoors gives good germination in about 8 weeks, although some species can take a lot longer. We pot on and plant out in autumn or next spring. Root cuttings work a treat but do best with some bottom heat. Division is usually less successful but does work sometimes.
This is Eryngium planum grown from root cuttings and planted this May, flowering away and drawing in lots of bees. The blue stems will get more striking in full sun: these plants are on the north-west side of a bed so slightly shaded.
The Kniphofia in bud in the background is Fiery Fred starting his 2nd flush of flower.
August 5: Sunshine Supershow
Yellow flowers are putting on their sunny show in our borders