May 2022
If you want to join in the conversation or ask questions please join us on Facebook or Twitter
May 20: Geranium Joseph Green
Geranium phaeum Joseph Green is one of those flowers that divides opinions. I must say I'm coming to like it now it's in full flower. The individual blooms appear "messy" in close up but create a reasonable effect as a whole and the added bonus is that each flower lasts a long time.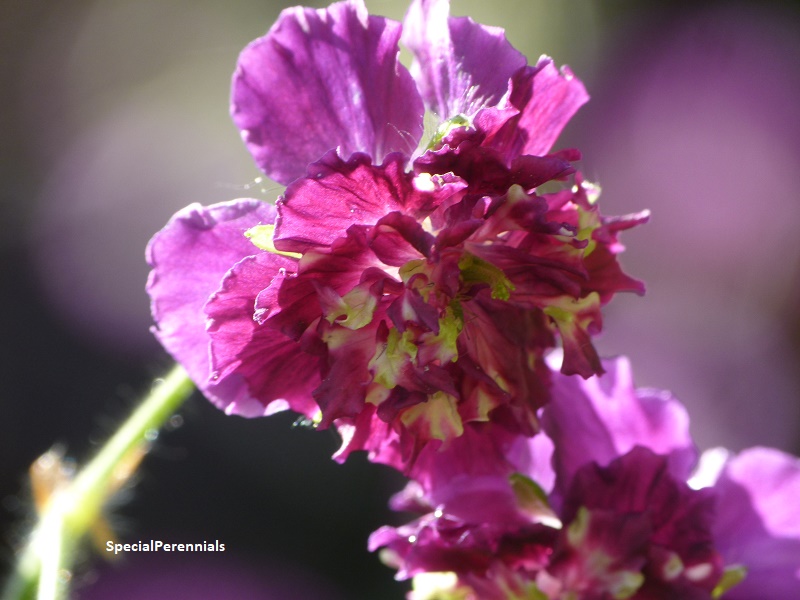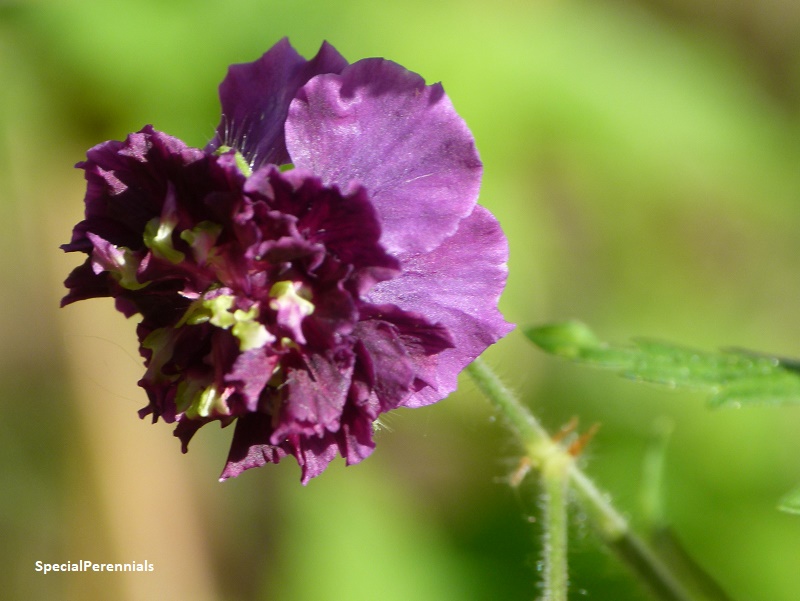 May 19: Astrantia Gill Richardson
Gill Richardson just glows in the late spring light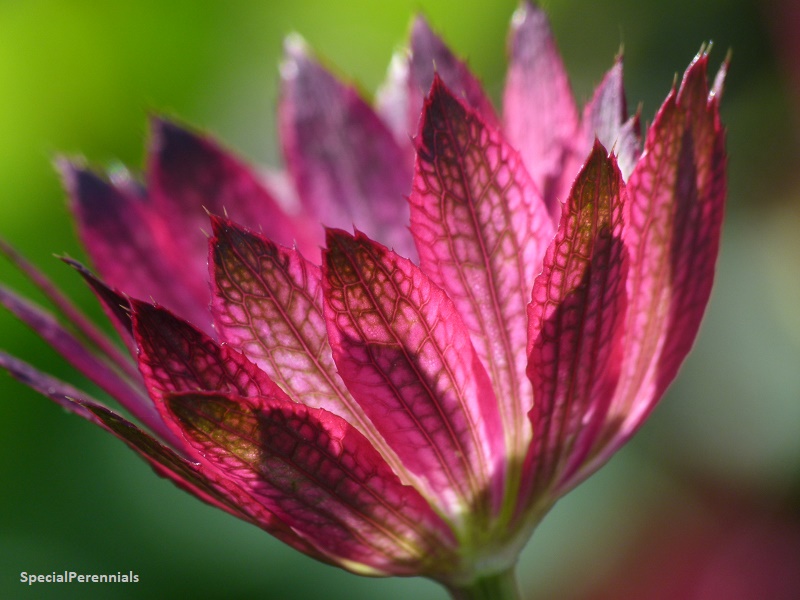 May 18: Centaurea montana Carnea
We've been growing this lovely perennial cornflower for years and she's always been a little small and slow growing compared to other montanas. This year we've moved her from dry, full sun to moister soil shaded in the afternoon and the results have been spectacular.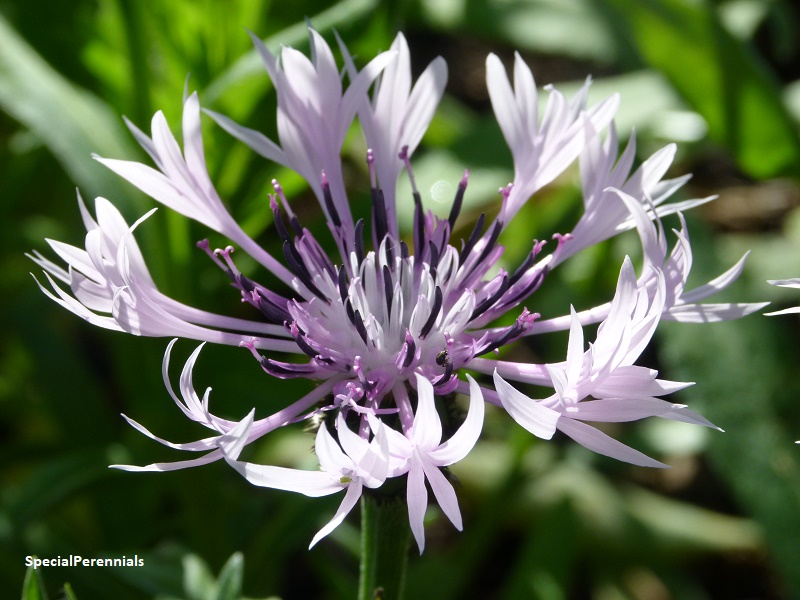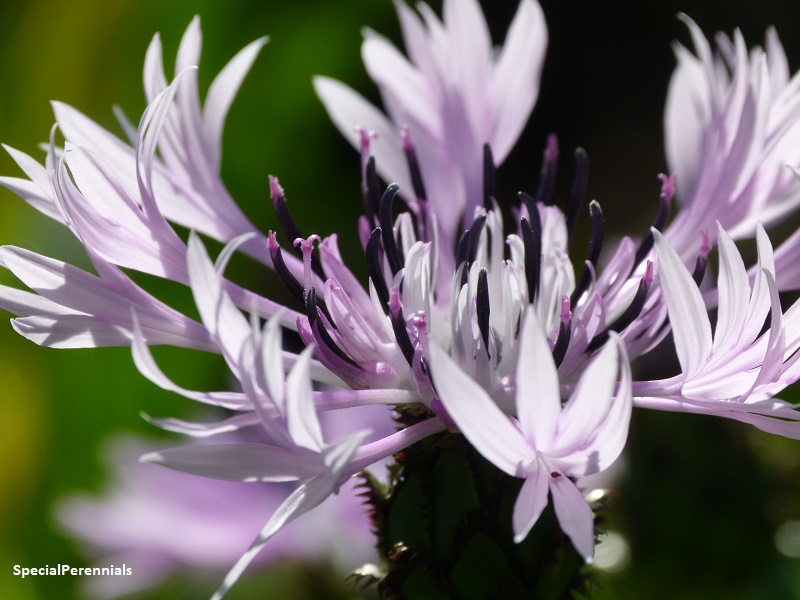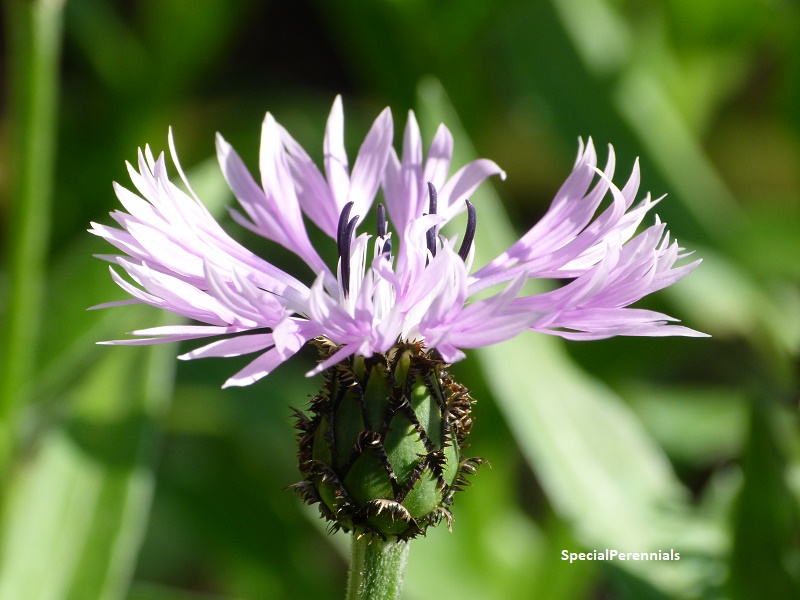 May 14: Rudbeckia deamii
Rudbeckia get a bad press mainly from non-hardy and biennial types being labeled as "hardy perennials" by some outlets. But if you are looking for a tough daisy flower that will thrive in sun or light shade, take cold and winter rain, bloom their socks off in late summer into autumn and hold some architectural bones in winters then Rudbeckia fulgida varieties are one the for you.
"Goldsturm" is one the everyone knows, but my favourite is the taller, softer-leaved, "Deamii". About 2ft 6 in - 3ft / 75-90cm tall and quickly delivering a lot of flower. Bone hardy, hardly ever troubled by slugs and snails; its a winner.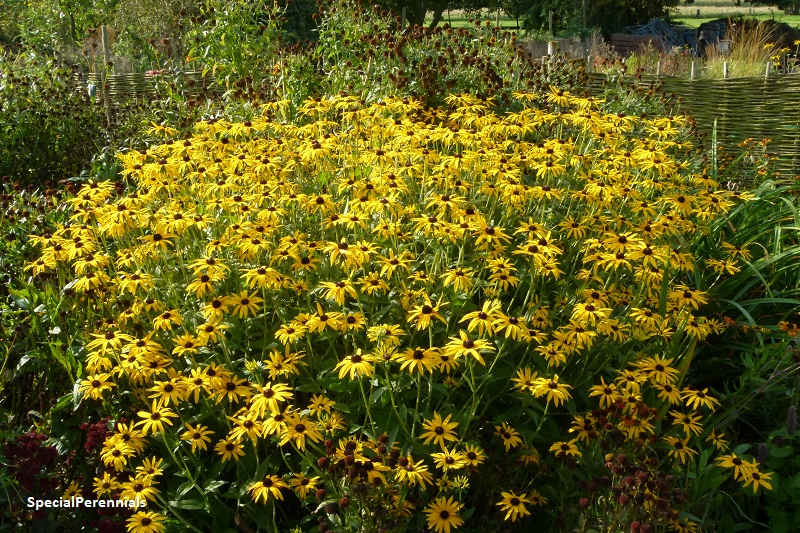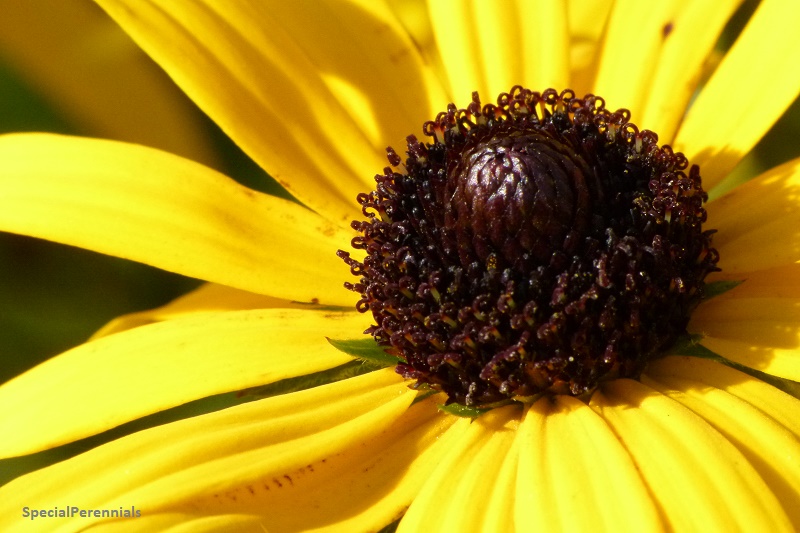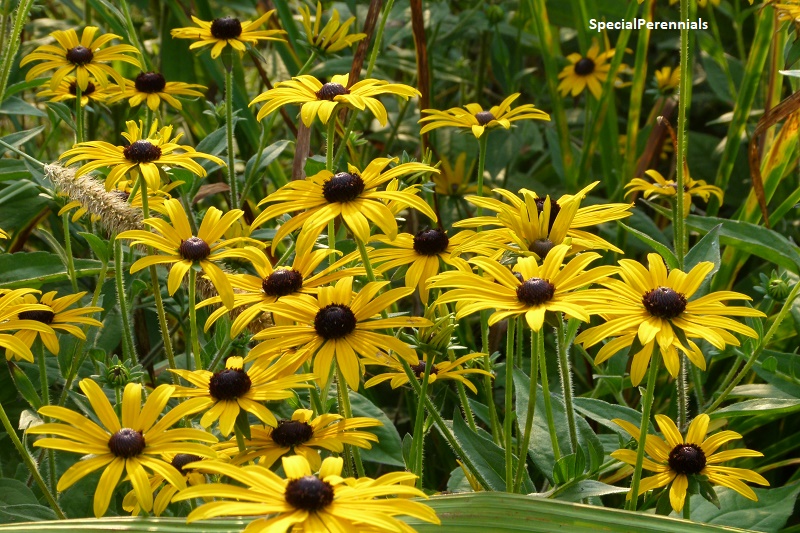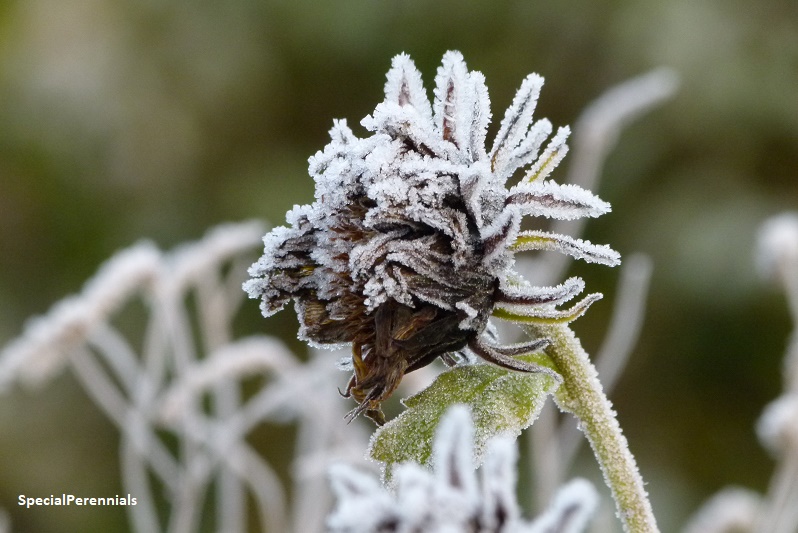 May 10: Centaurea Blewit
This lovely cornflower was originally designated as montana x triumfettii then named "Blewit", now I see it's categorised as a variety of C.montana. Can't say I agree with that but whatever the name it's a lovely colour.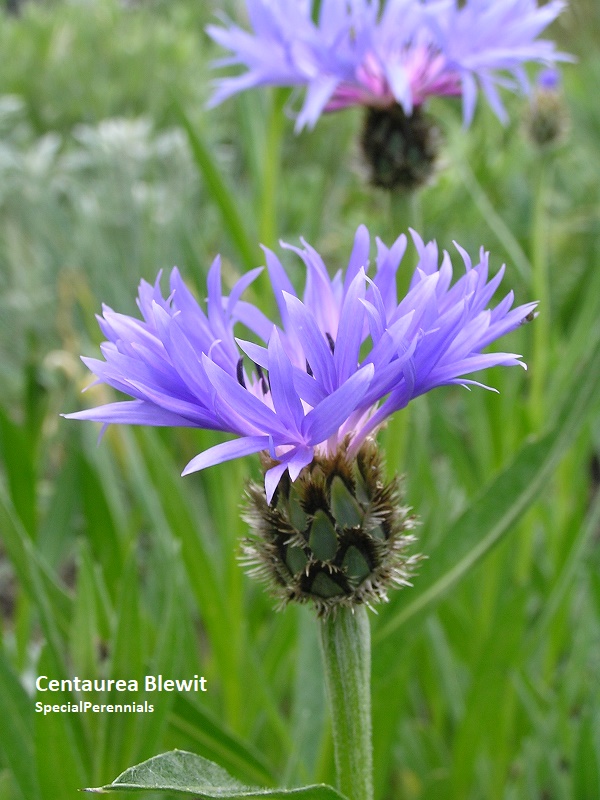 May 9: Purple Hazel
This small tree, Corylus maxima Purpurea, looks good most of the year, but the freshly opened leaves with the sun behind them are particularly pleasing right now.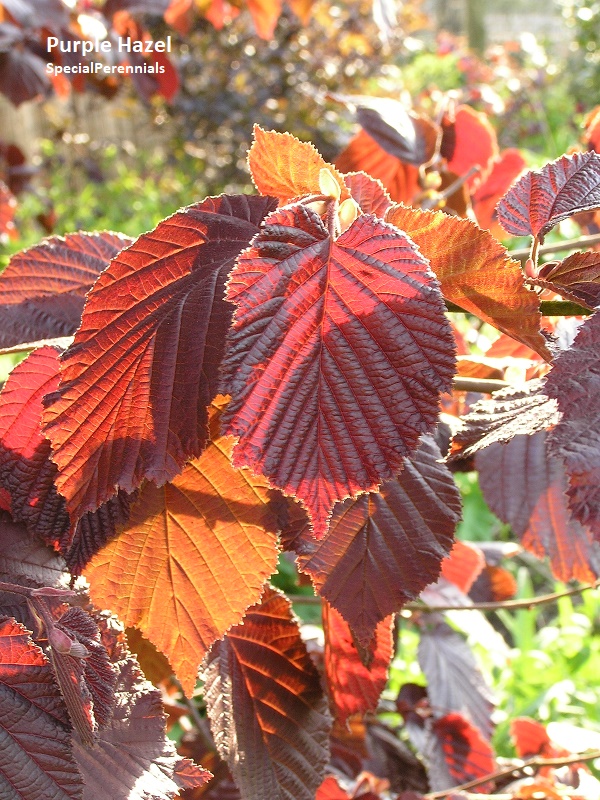 May 7 Geranium phaeum
We have lots of varieties of Geranium phaeum coming into bloom now. We find that do well in sun or part shade and cope well with very dry conditions.
They do have a propensity to seed around quite a lot and seedlings won't always come true but amongst the ones that need grubbing out, occasionally there's a gem.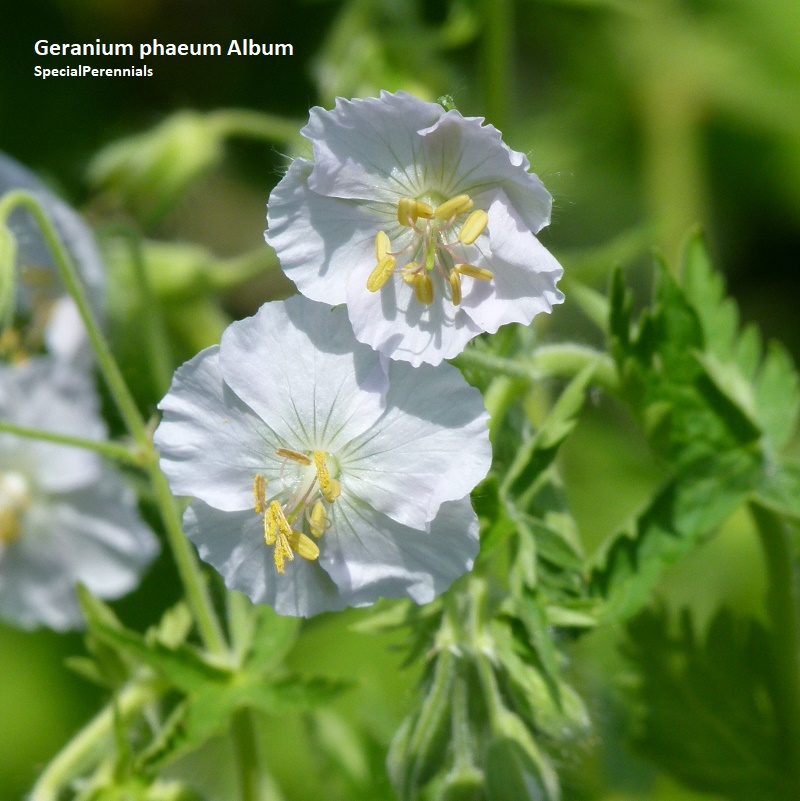 May 6: Melanoselinum decipians
After a 5 year wait this glorious umbel, commonly known as Giant Black Parlsey, is coming into flower in our garden. We last had flower in May 2015 and after flowering the plant dies.
Self-set seeds germinated in spring 2017 and the plant grew as a stately, architectural plant, each year growing it's "trunk" longer and thicker. Said to be hardy to about -1C, it has survived lower temperatures in our garden.
The large heads of pink flower last quite a while followed by attractive heads of copious seed.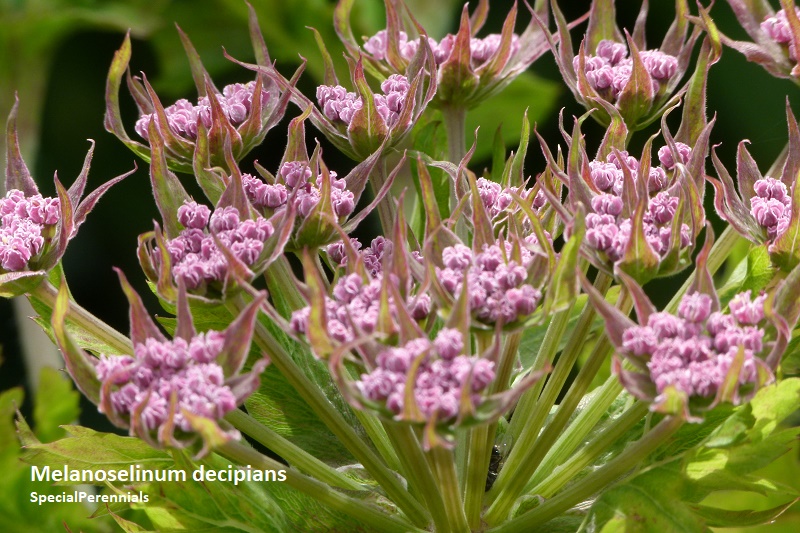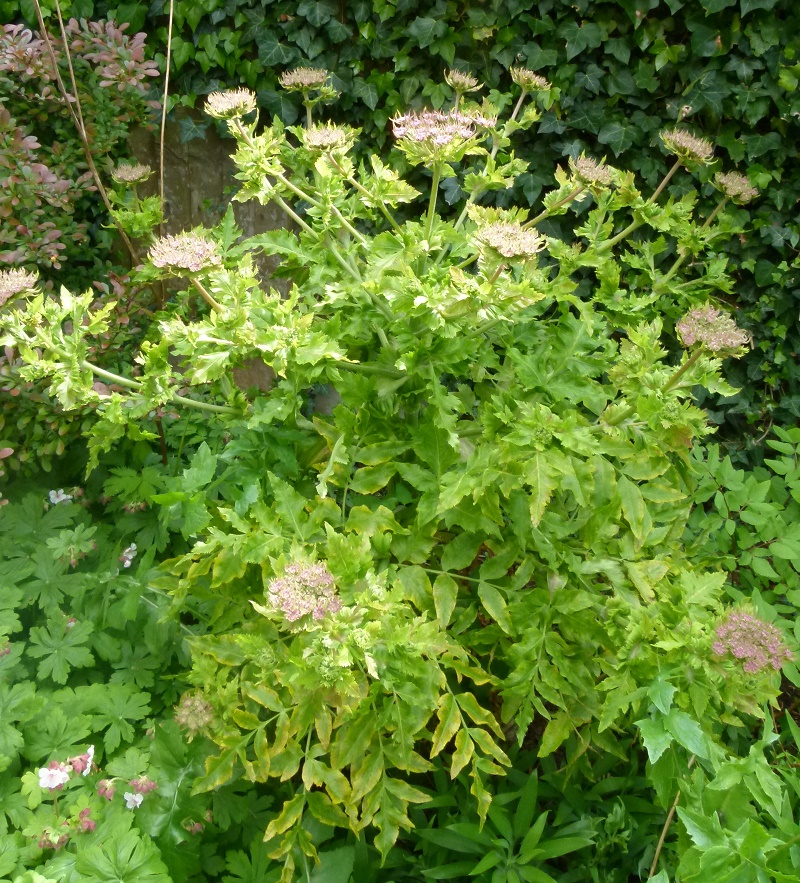 May 5: Centaurea montana varieties
Now is the time that our Centaurea montana varieties are coming into flower for the first time of the year. Most will rebloom if cut back hard after flowering.
I am told they do well in sticky clay as well my experience of great performance in dry sandy soil. If you get mildew on the plants try liming the soil in spring; also cutting back the plants will remove the problem as fresh grouwth is usually healthy.
Lots of colours are now available to compliment the wild blue one.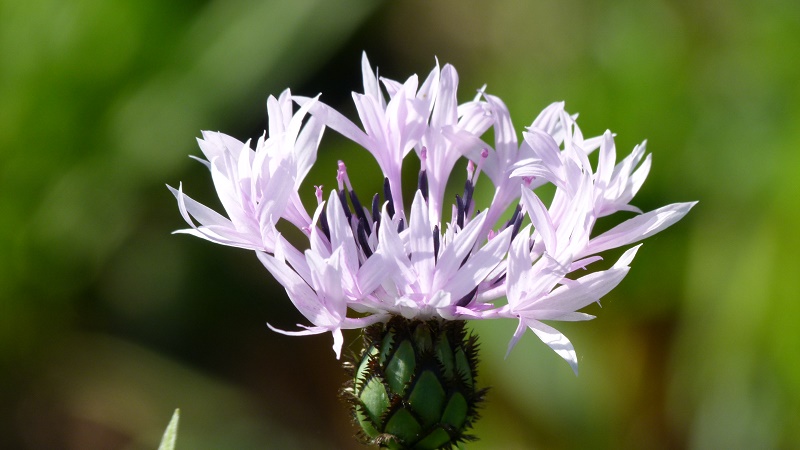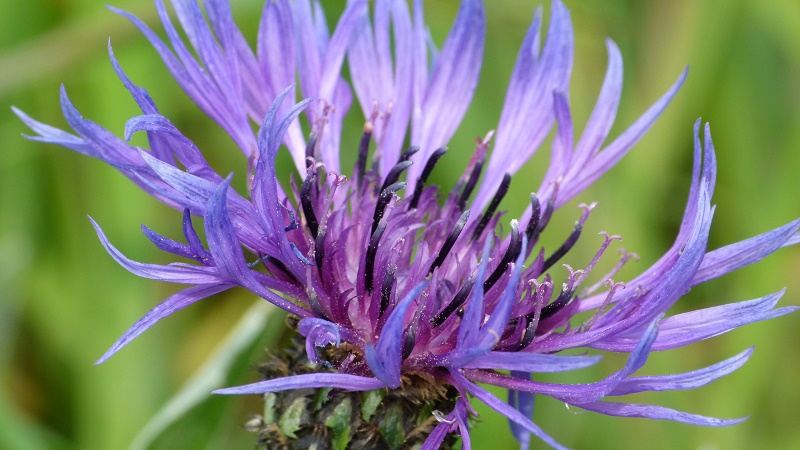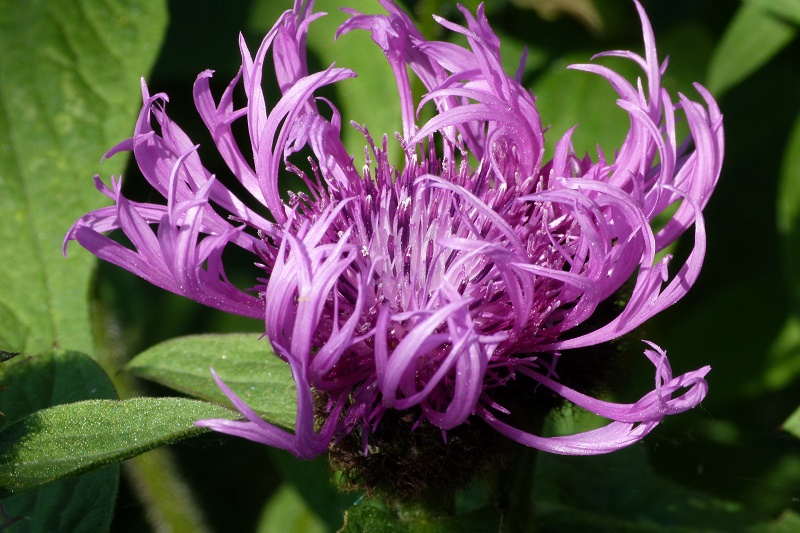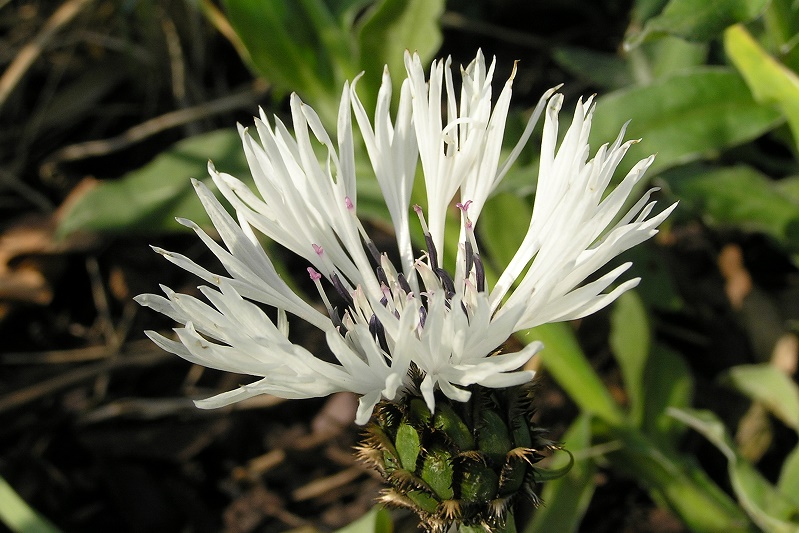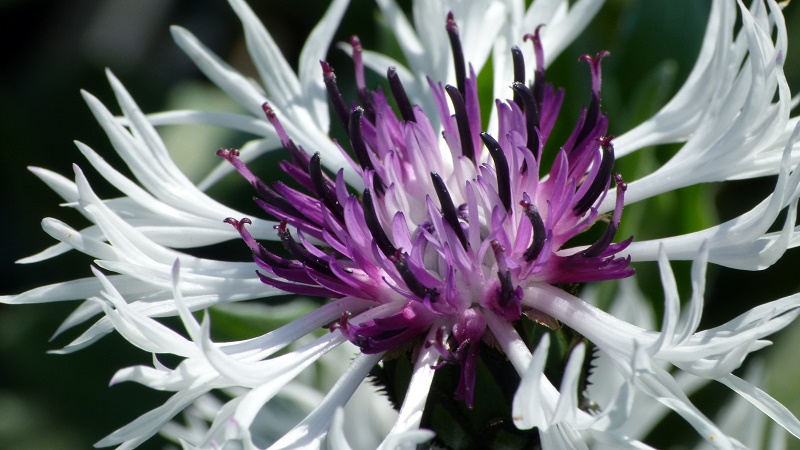 May 4: Hemerocallis
I've been dividing my later flowering daylilies (Hemerocallis). It's not too late to do this for late flowering ones but not advisable for early flowerers as it will prevent them flowering - do these after flowering.
I like to dig up a chunk or whole plant and divide by first breaking up into smaller chunks and then teasing apart plantlets. They can be cut up with a spade or serrated knife but this can damage parts of plant. I lay them on their side and then press out and down in opposite directions with each hand until they give at a natural breakpoint. This is also a very good arm workout!
May 3: Geums
May is the time our Geums come into their own. With a few blooms during April (or even March) they herald spring in the herbaceous borders but as May begins the Geums become a profusion of colour. Great for bees as, even on doubles the centres are wide open for nectar and pollen feasting.
"Totally Tangerine" is one of the newer Chiloense or Quellyon types. These prefer moist to fairly dry border soil (but not damp or wet like the Rivale types) and a sunny spot. They are clump formers and benefit from division in summer every 3 years or so. Remove spent flower stems at the base.