June 2022
If you want to join in the conversation or ask questions please join us on Facebook or Twitter
White
Some lovely white Sansuisorbas in our garden today.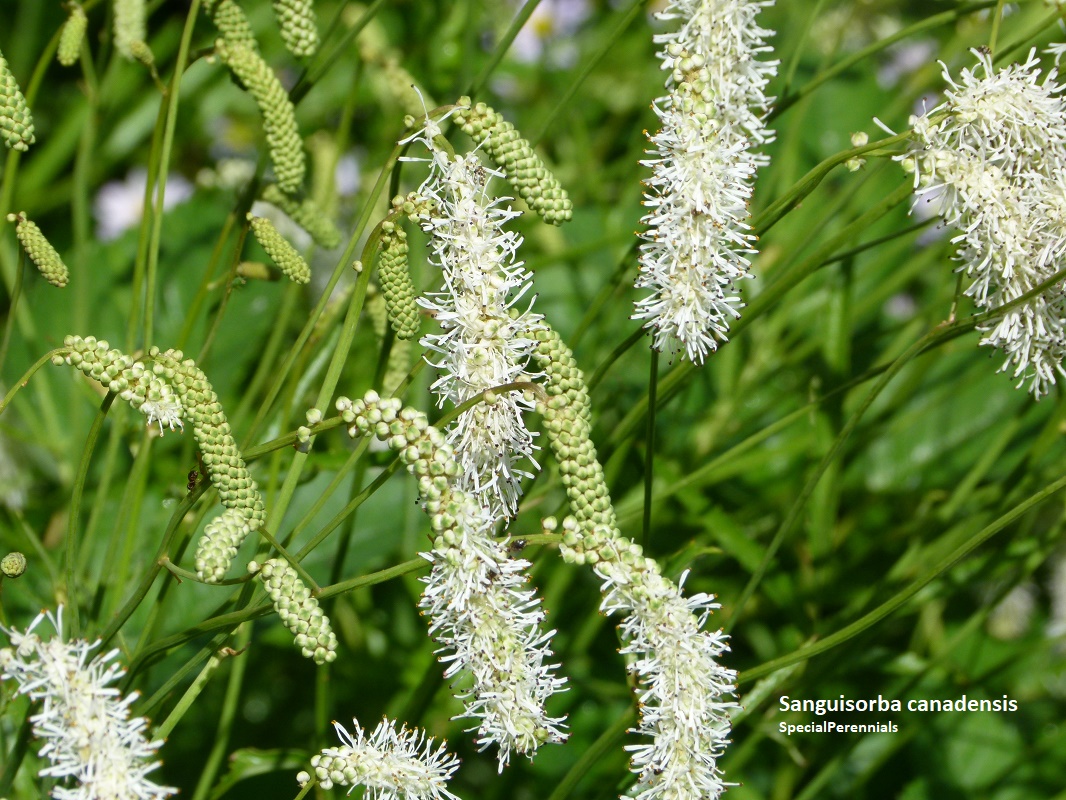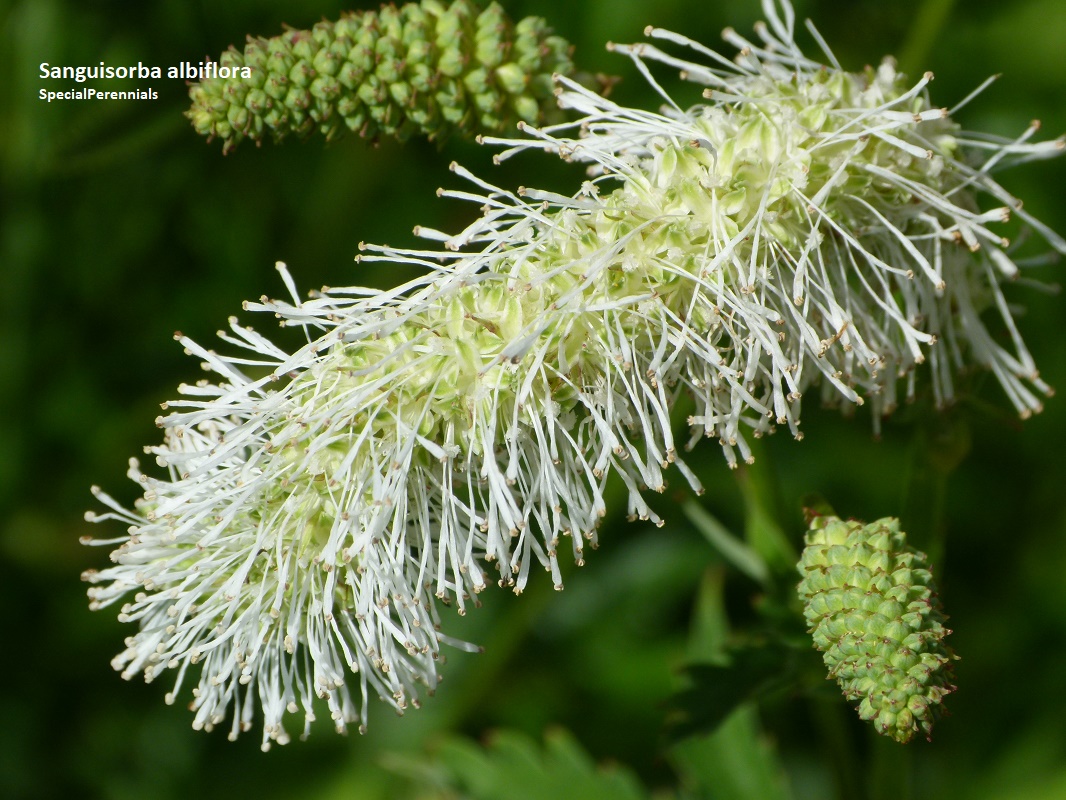 June 28: Baltic Parsley
Cenolophium denudatum, common name as above, is an umbel that certainly thrives on shade, in our dry garden at least. Despite it's common name I don't think I'd risk eating it.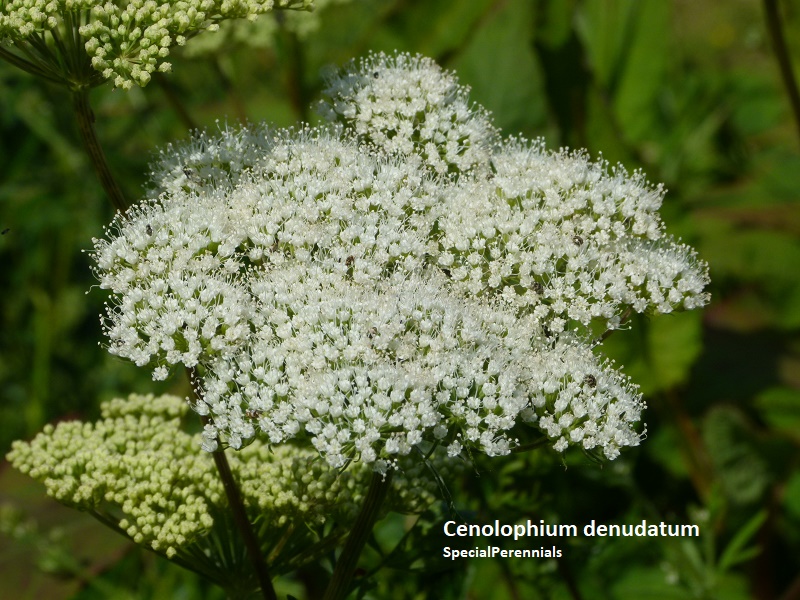 June 15: Centaureas (and relatives)
The first flowering of montana types is coming to an end and soon I'll be cutting them back in readiness for the second flush of flower.
Now some others are coming into flower to delight of the bees and butterflies.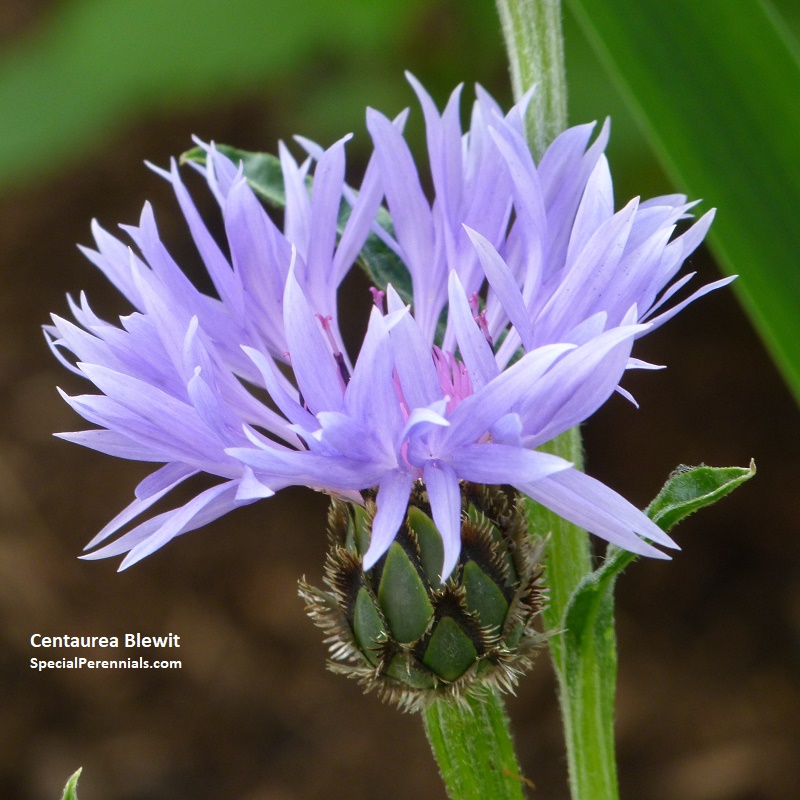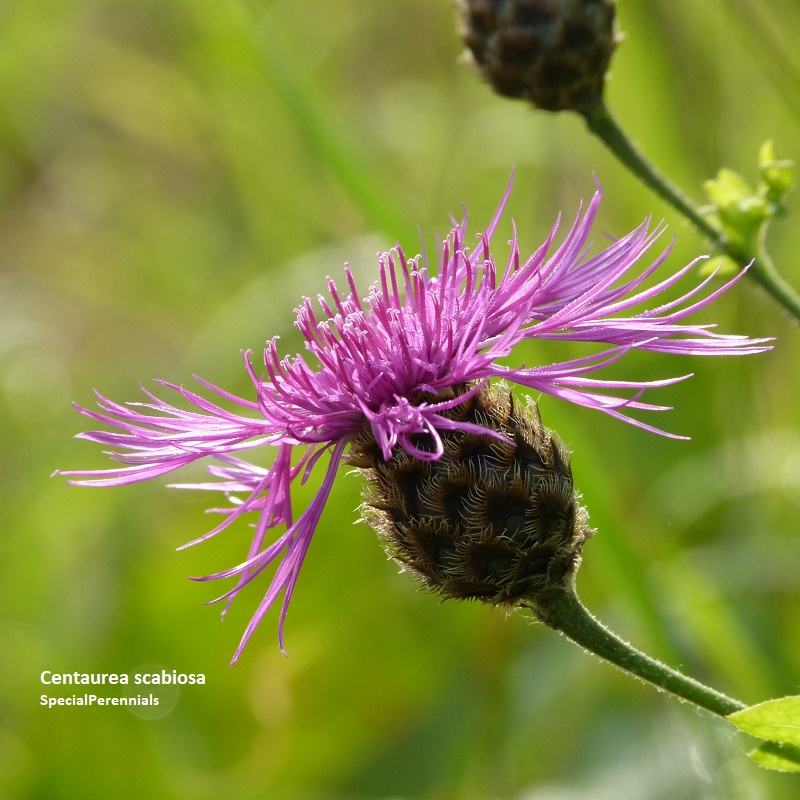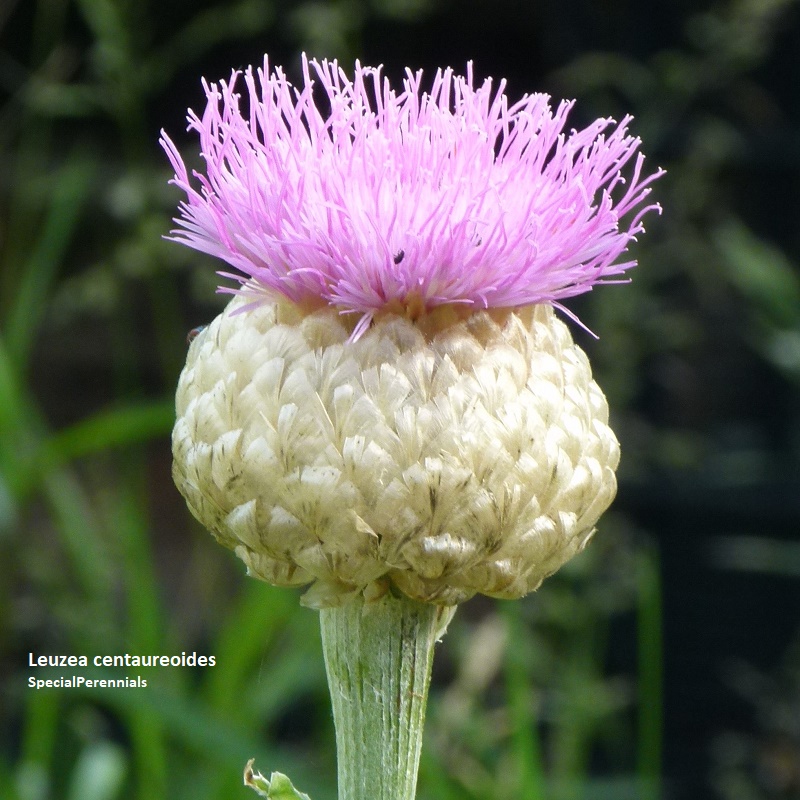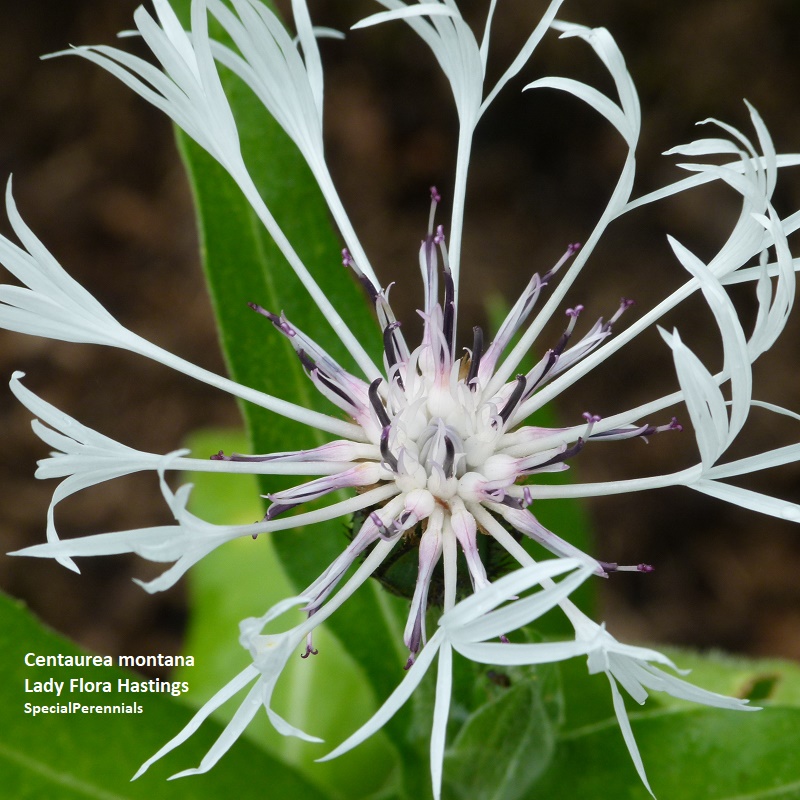 June 14: Astrantias
Our Astrantias are flowering away mainly in dappled shade. Our soil is a little too dry for them and a bit of shade helps. Seedlings and seed strains are variable with some muddy colours but also some lovely ones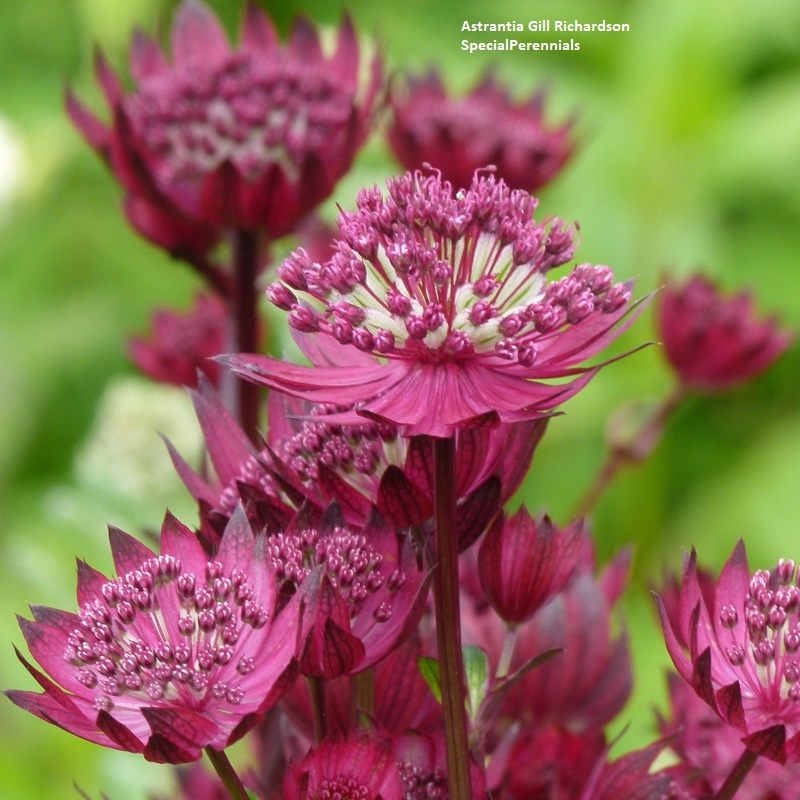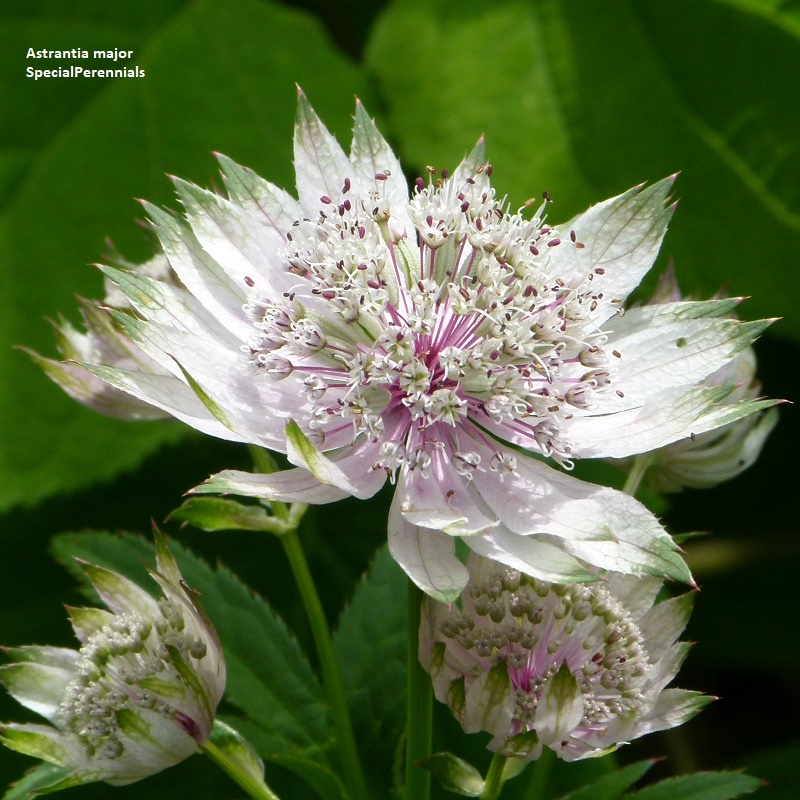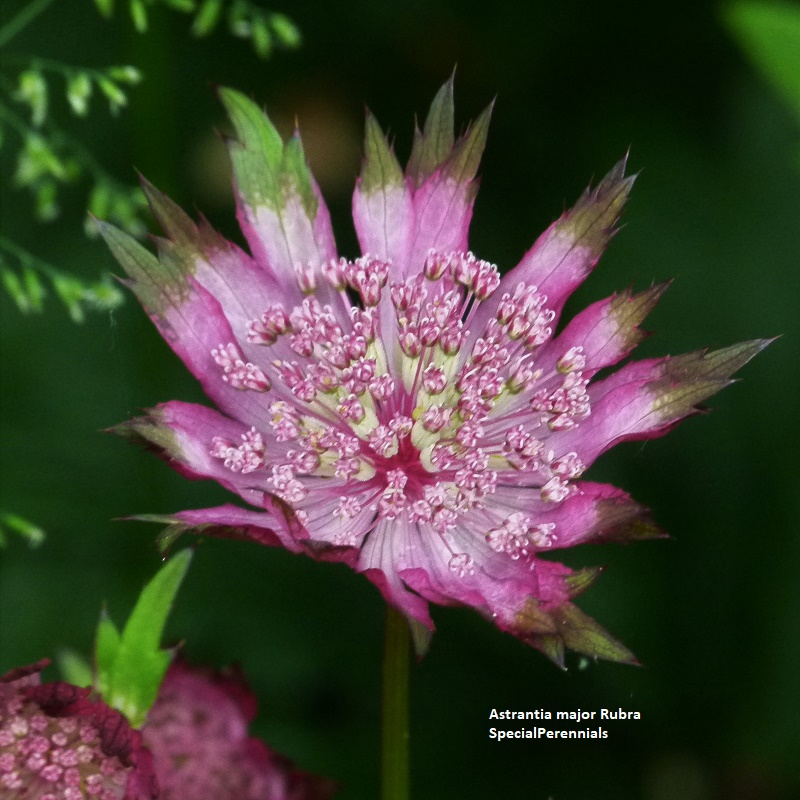 June 10: Magnifico-o-o-o-o
Geranium x. magnificum is truly magnificent at the moment with deep purply-blue flowers standing out against the lush greenery after recent rain. A really tough plant that doesn't run riot. Our plant came from Janet's aunt's garden and holds special memories for us.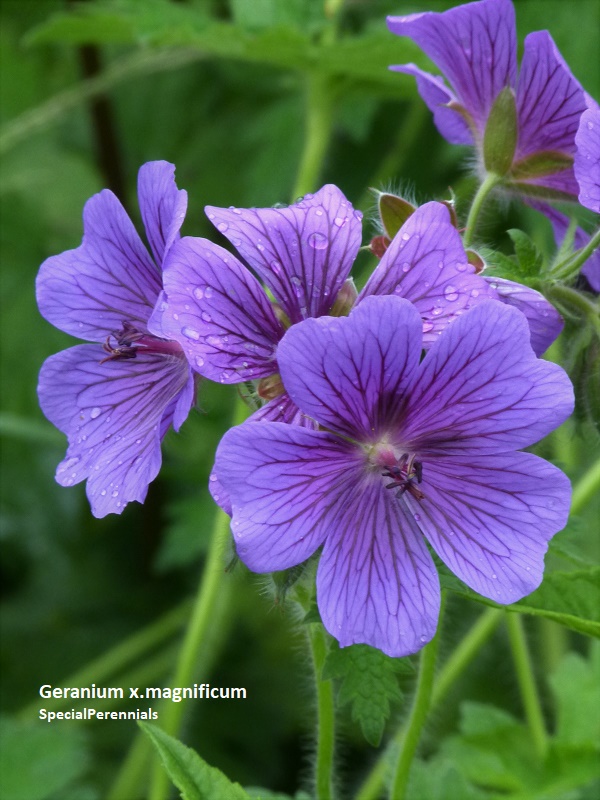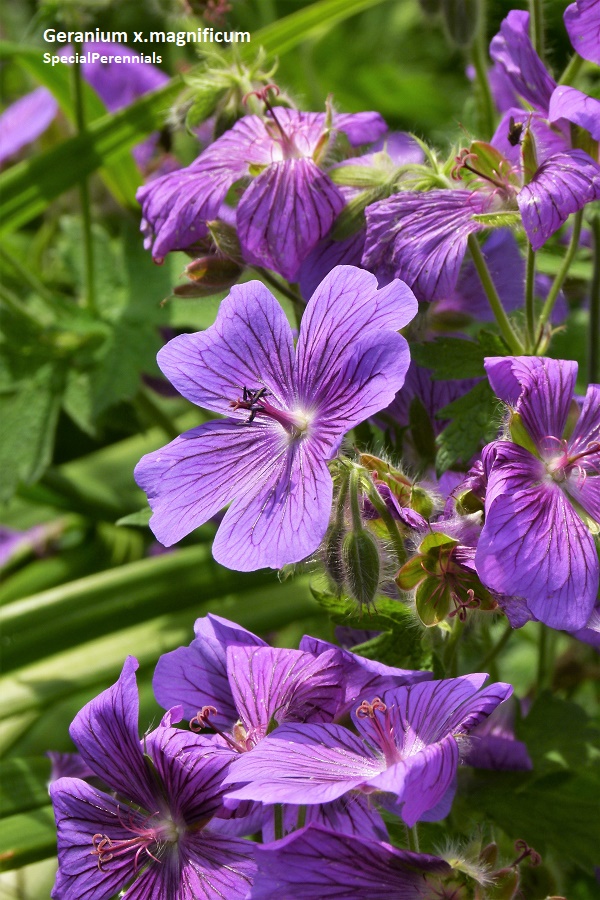 9 June: Brighten up a murky day
It's been cool, damp and downright murky today but Kniphofia Fiery Fred is doing his best to brighten things up.
I'm told "Fiery Fred" was the nickname of cricketing legend Fred Truman.
He's one of the first pokers in our garden to bloom and will have a second innings in August or September