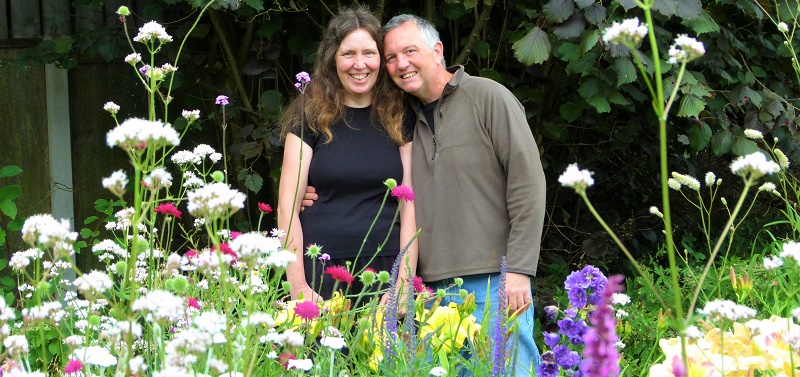 In our garden
Our garden is not open to the public but we thought you might like a peek behind the hedges!
This is our occasional garden diary. Click the dates to open each page
1 August 2018 | 3 August 2018 | 14 August 2018 | 21 August 2018
3 July 2018 | 26 July 2018 | 30 July 2018
Previous years: monthly round-up
Garden Notebook
This is where we jot down everything we learn about our garden, the plants and wildlife that share it with us. We hope you find our jottings interesting and useful
Plant Notes
More in depth cultivation and propagation notes about a particular plant
Gardening Jobs
Planting, pruning, propagation, pests....